zenbox started as a custom furniture and fabrication studio. we still hold craft at the heart of our business and our ability to define spaces. below is a sample of our custom work.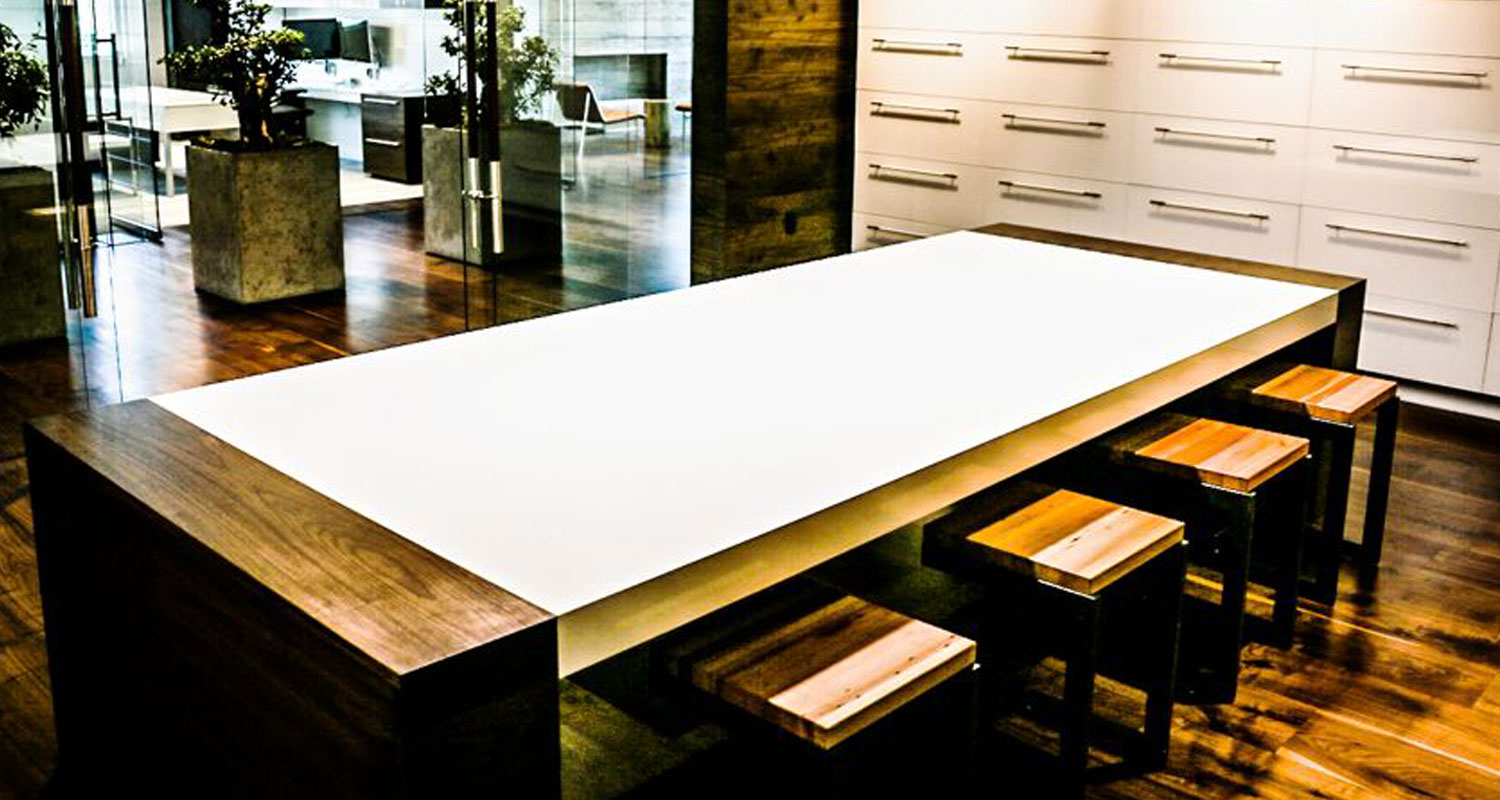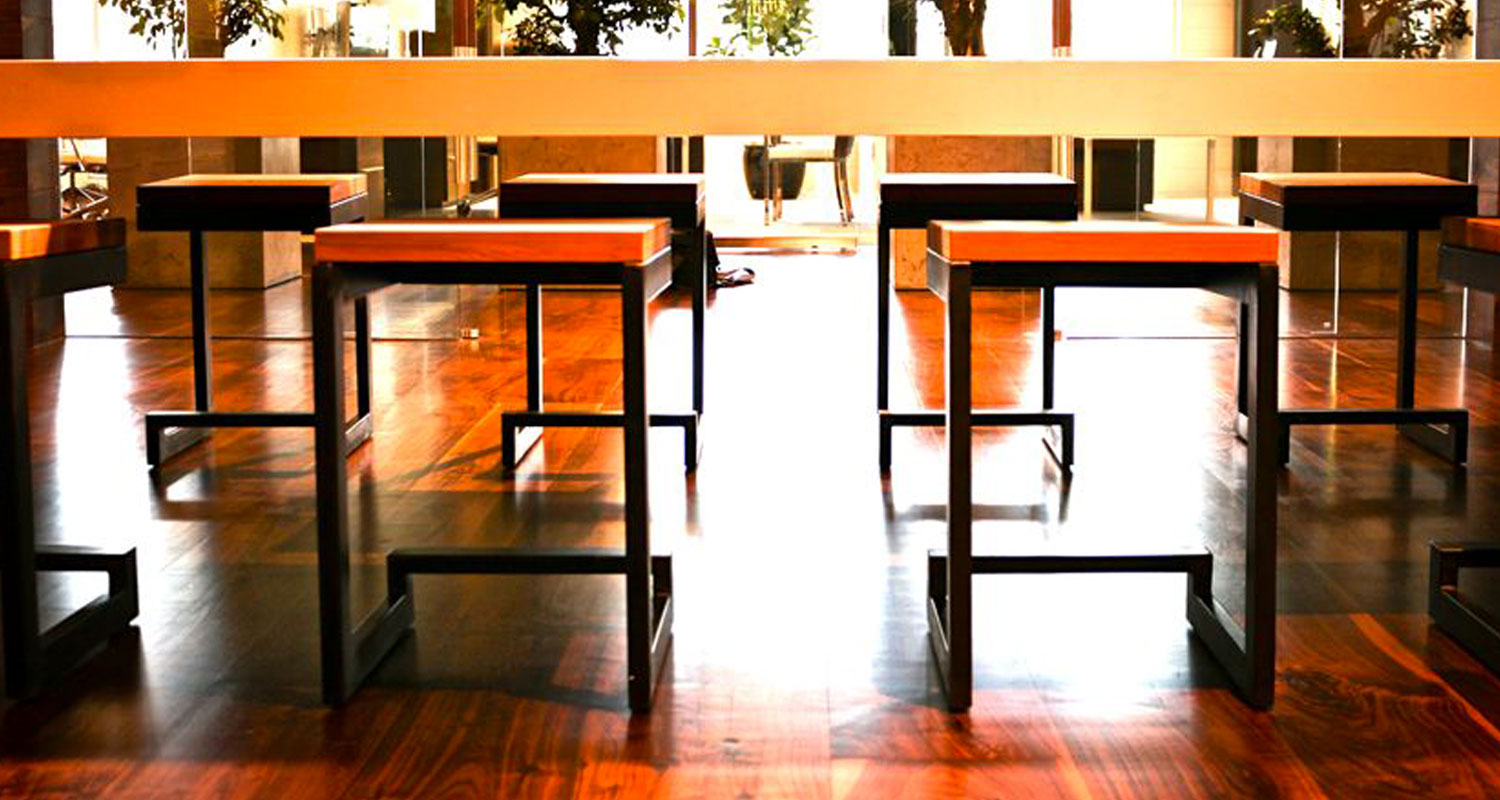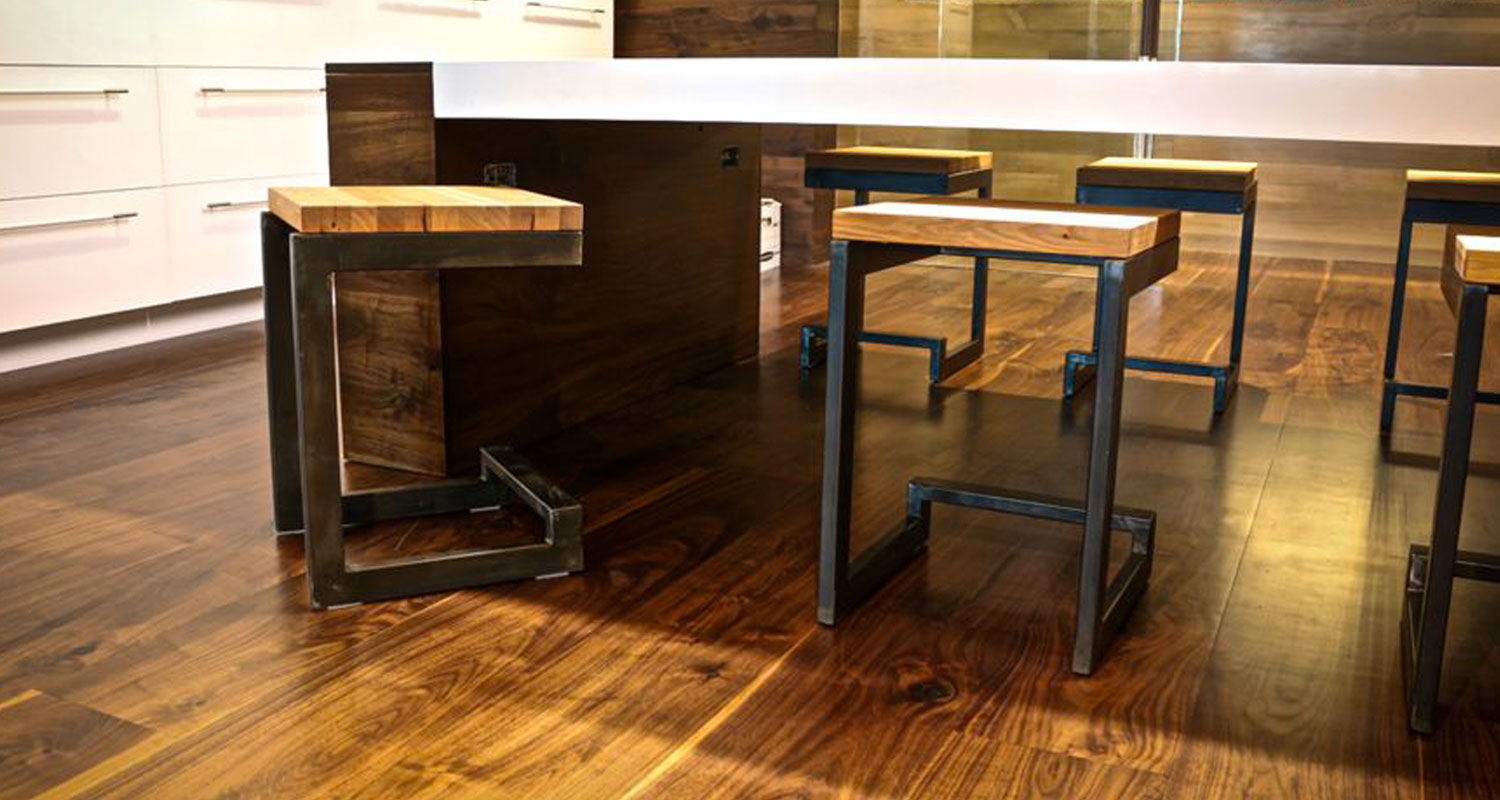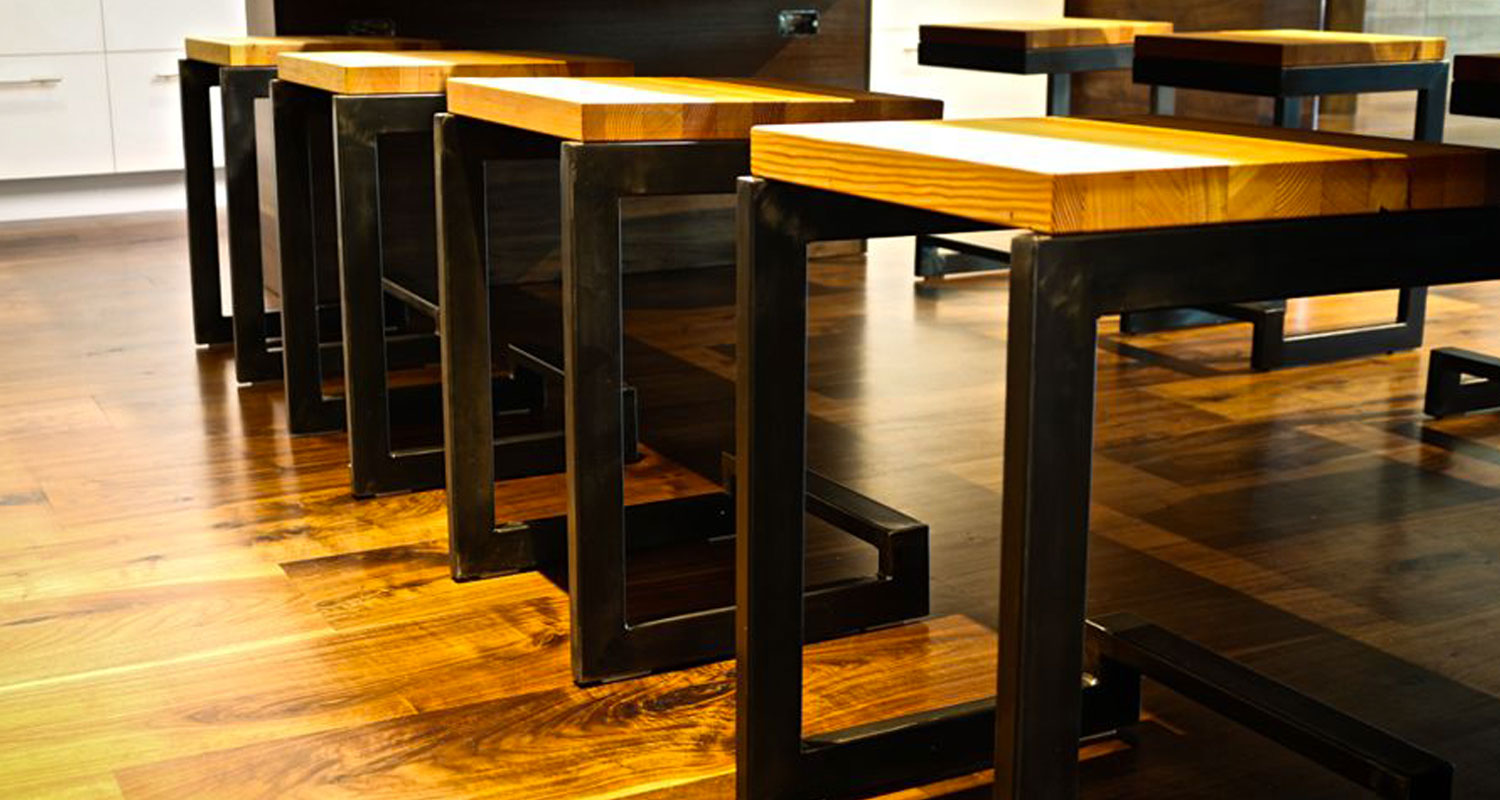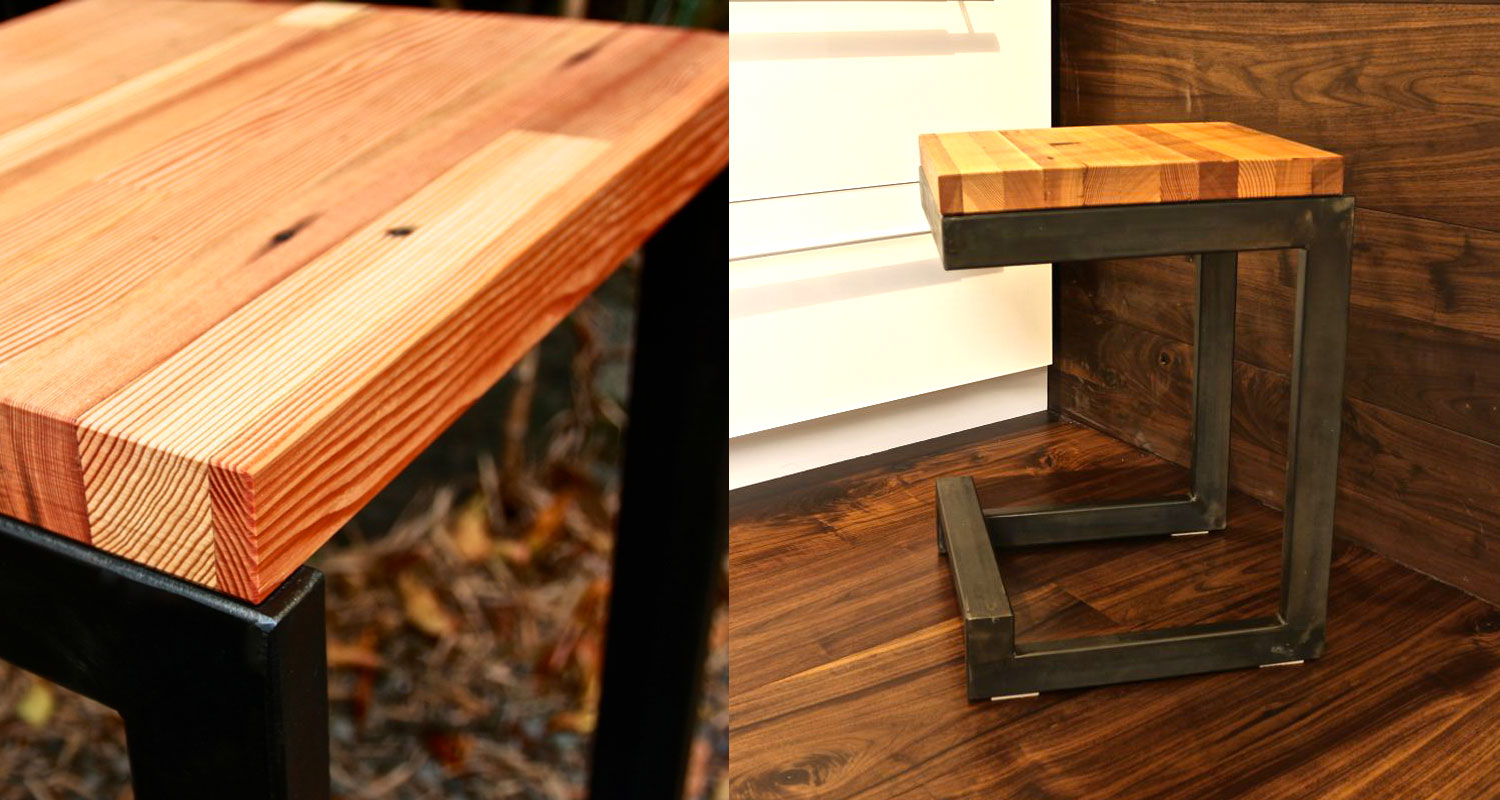 shorty stool set
This client was trying to outfit this space with a custom table and needed custom stools short and compact enough to allow several people to sit and move around the meeting space with ease. We designed and fabricated the custom pieces using steel and reclaimed wood salvaged from old portland homes.
zen bar cart
The zen bart cart is a modern interpretation of a classic. The perfect entertaining partner for any get social event.

Whether stocked for happy hour or an office coffee stand, this cart will become the centerpiece of your gatherings.
Beautiful solid reclaimed white oak butcher block and durable steel frame work together for the perfect industrial modern look. Serve refreshments in style. Lower shelf offers ample storage for glassware, bottles and extra plates and sliding cutting board allows for chopping garnishes and sides.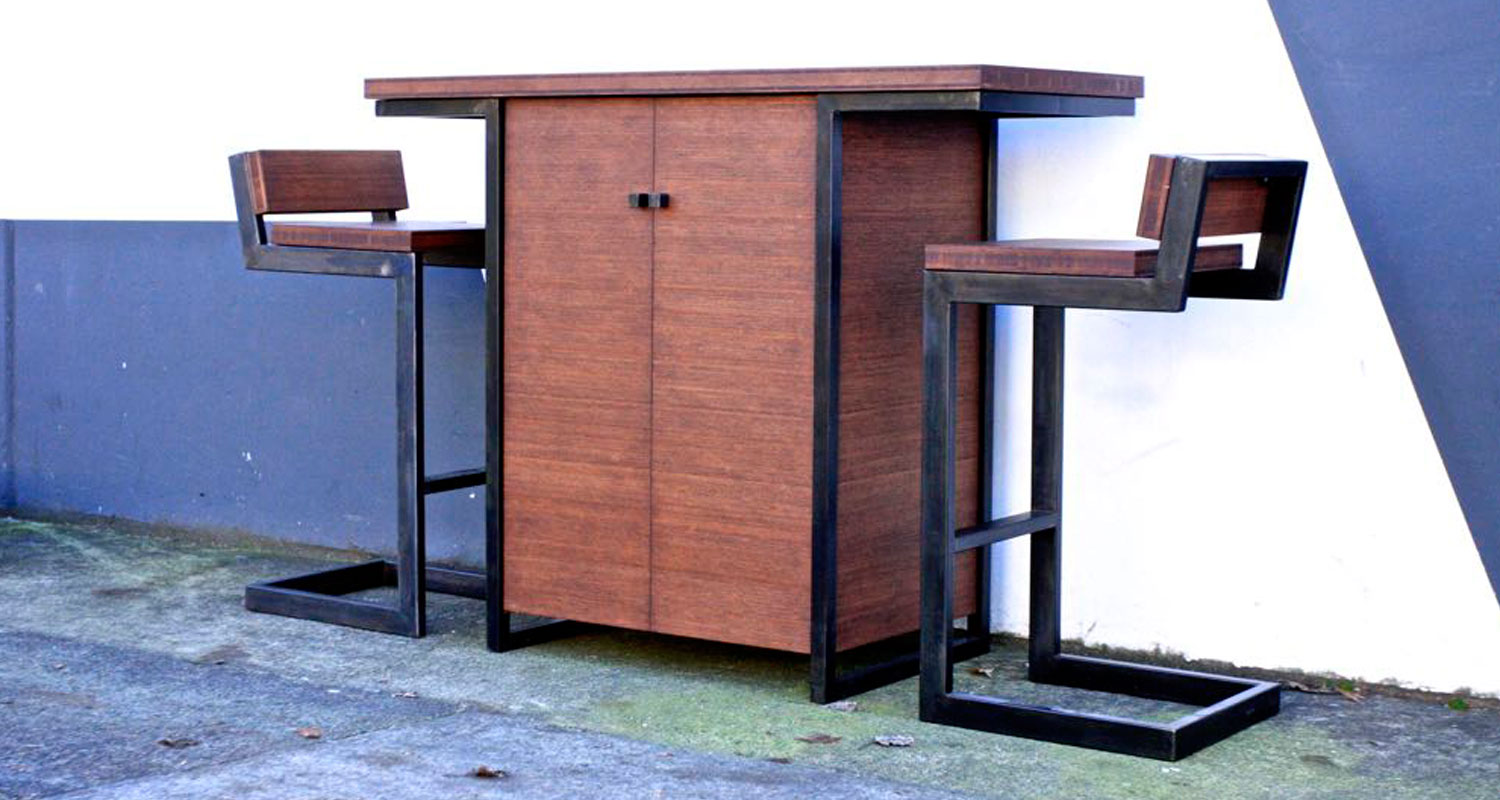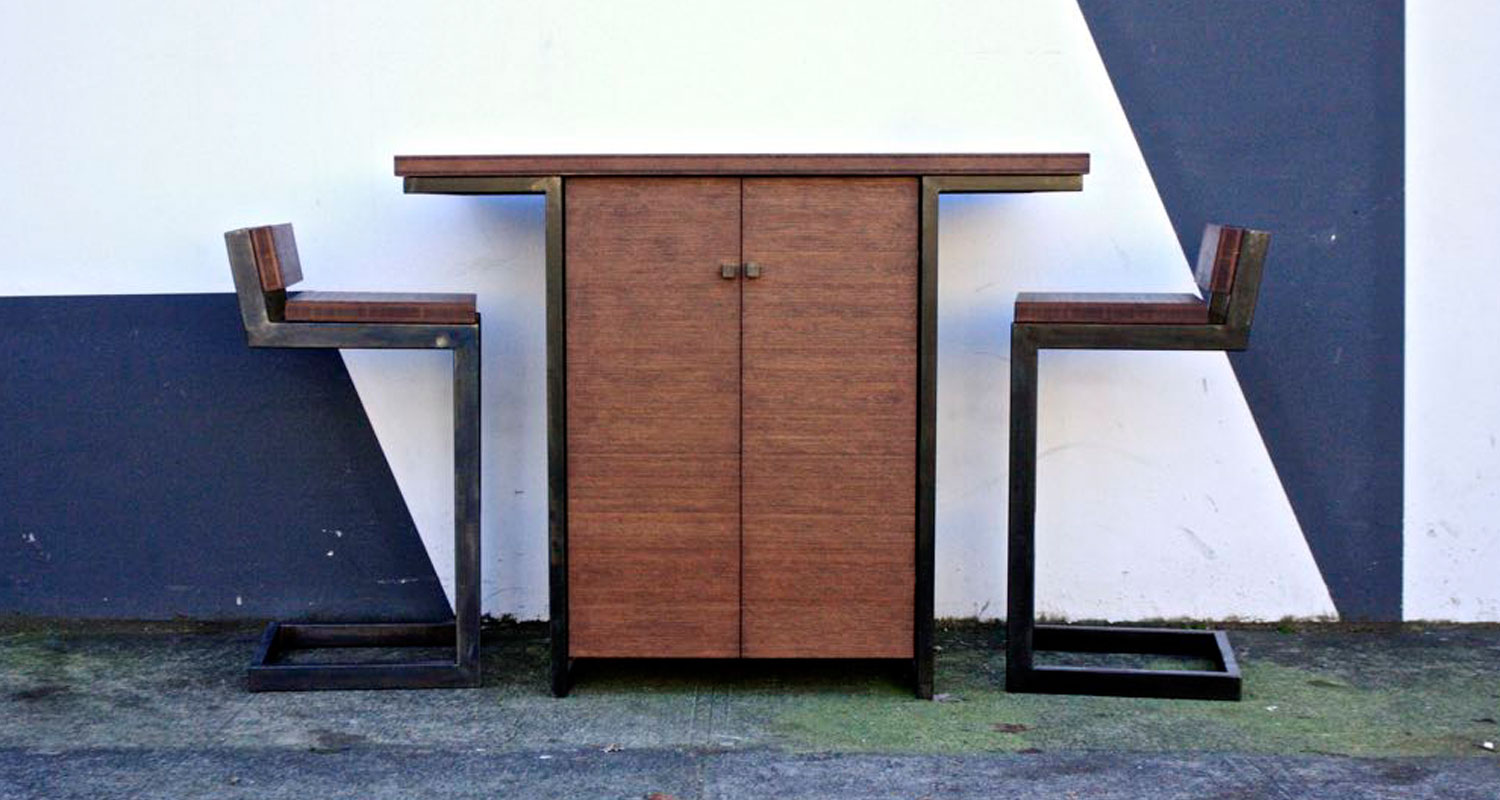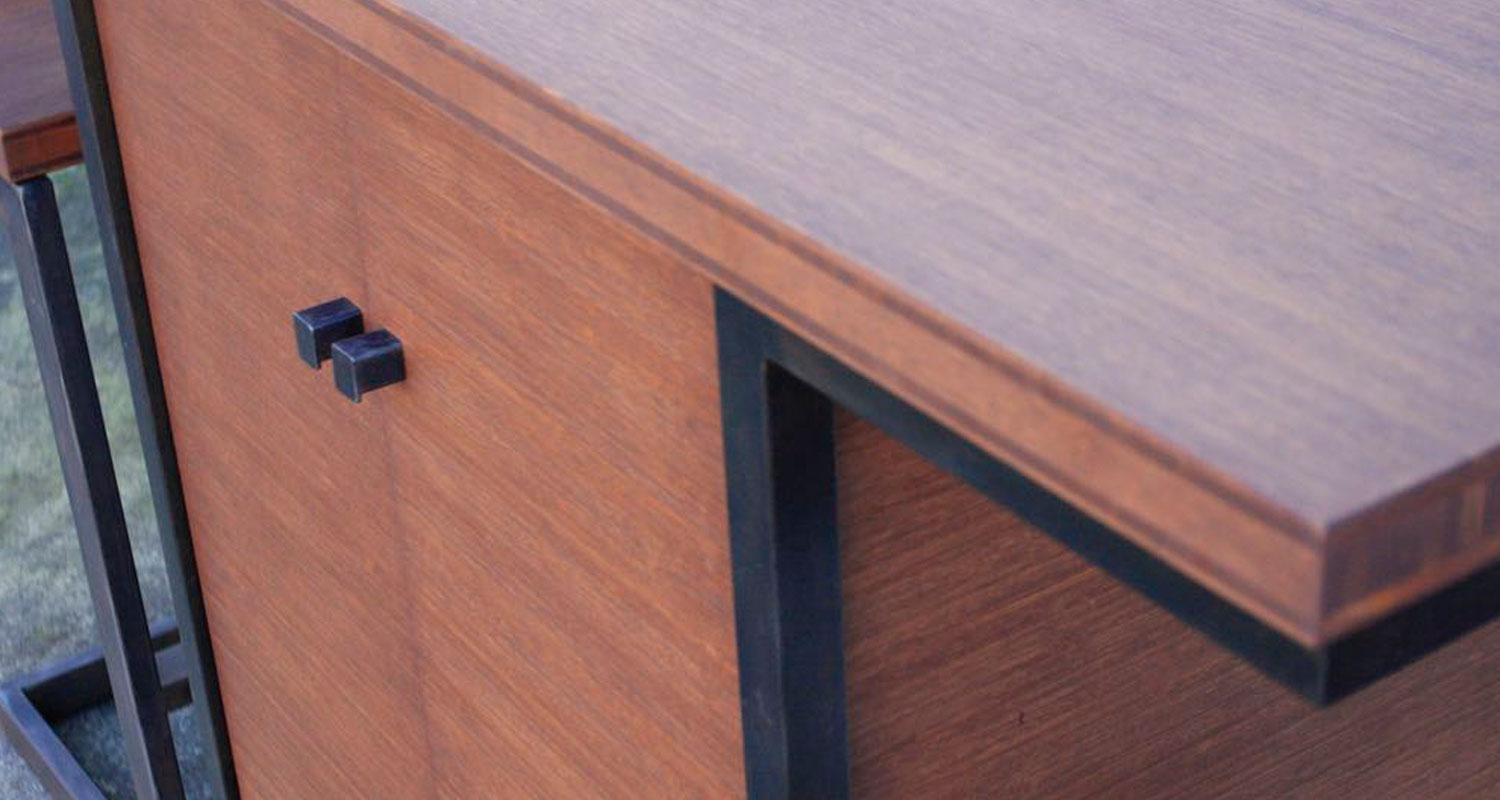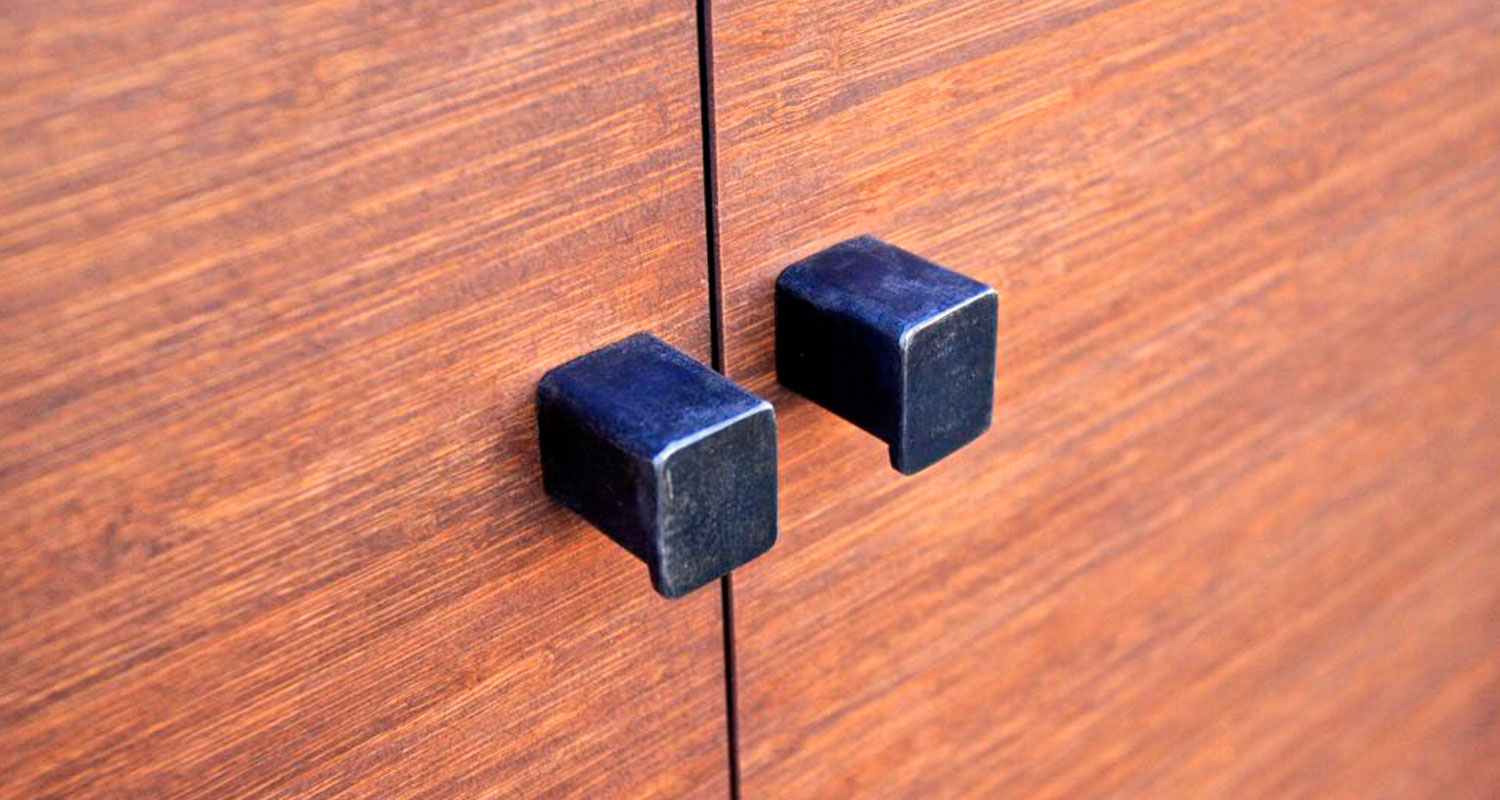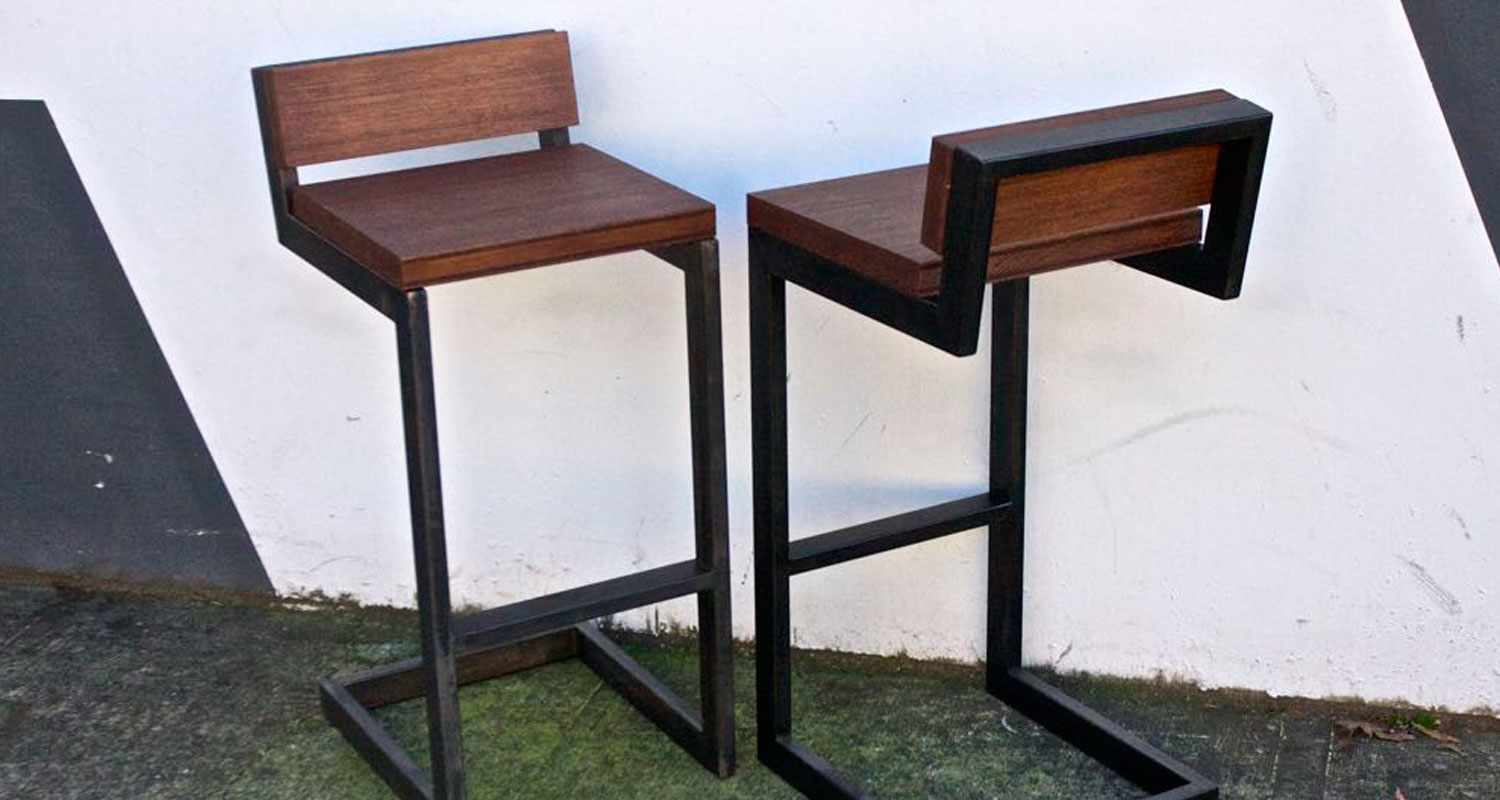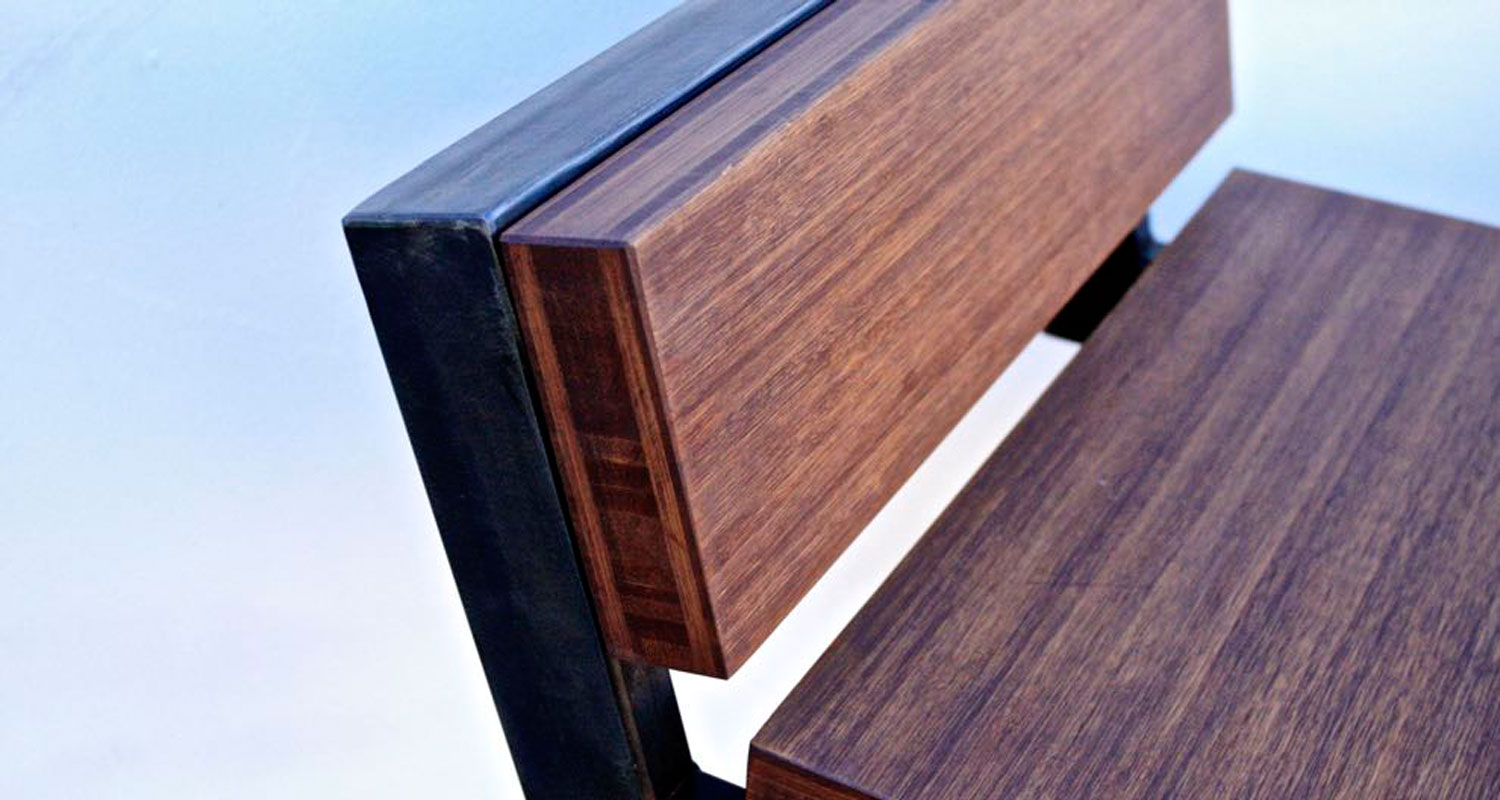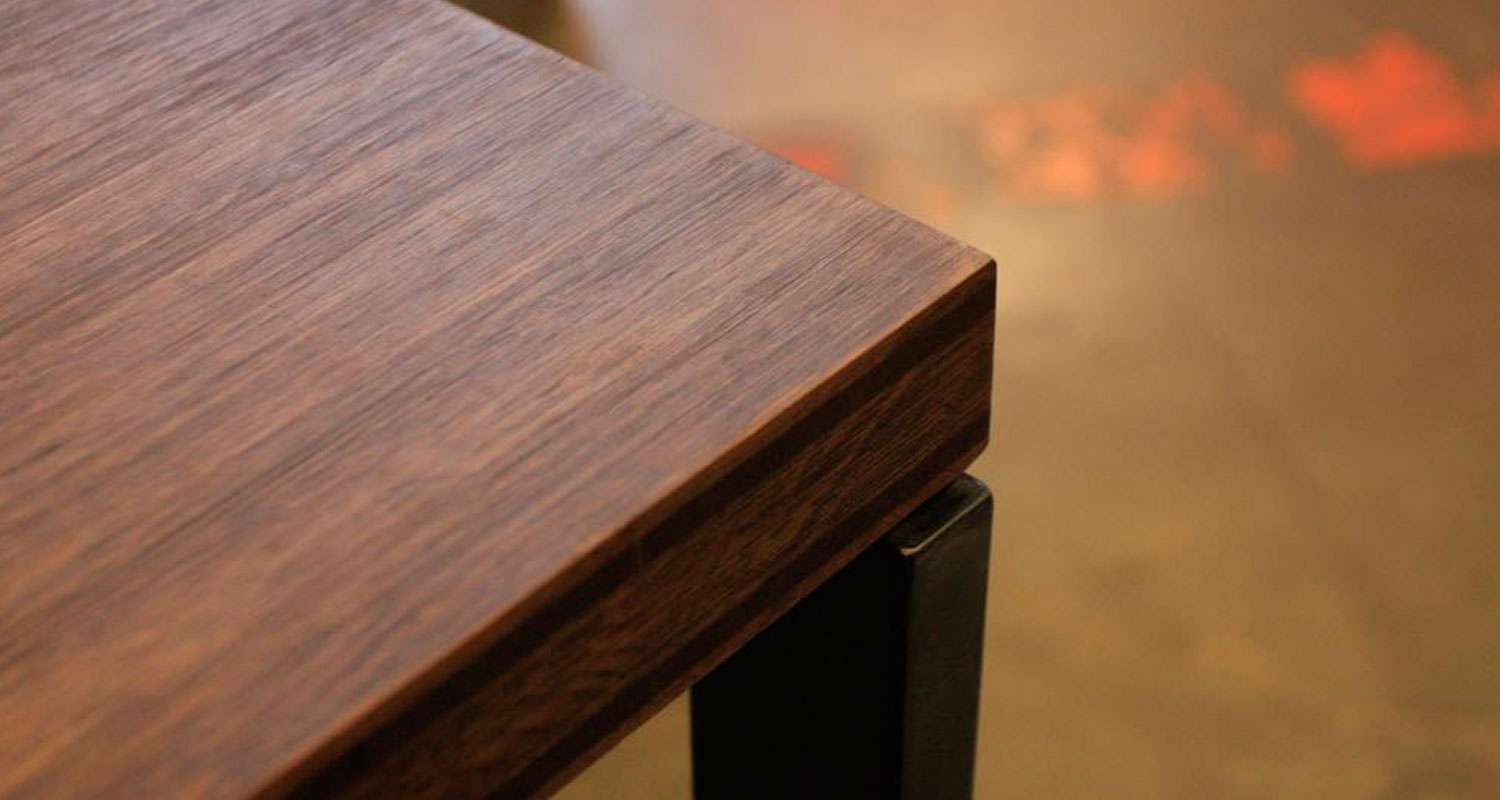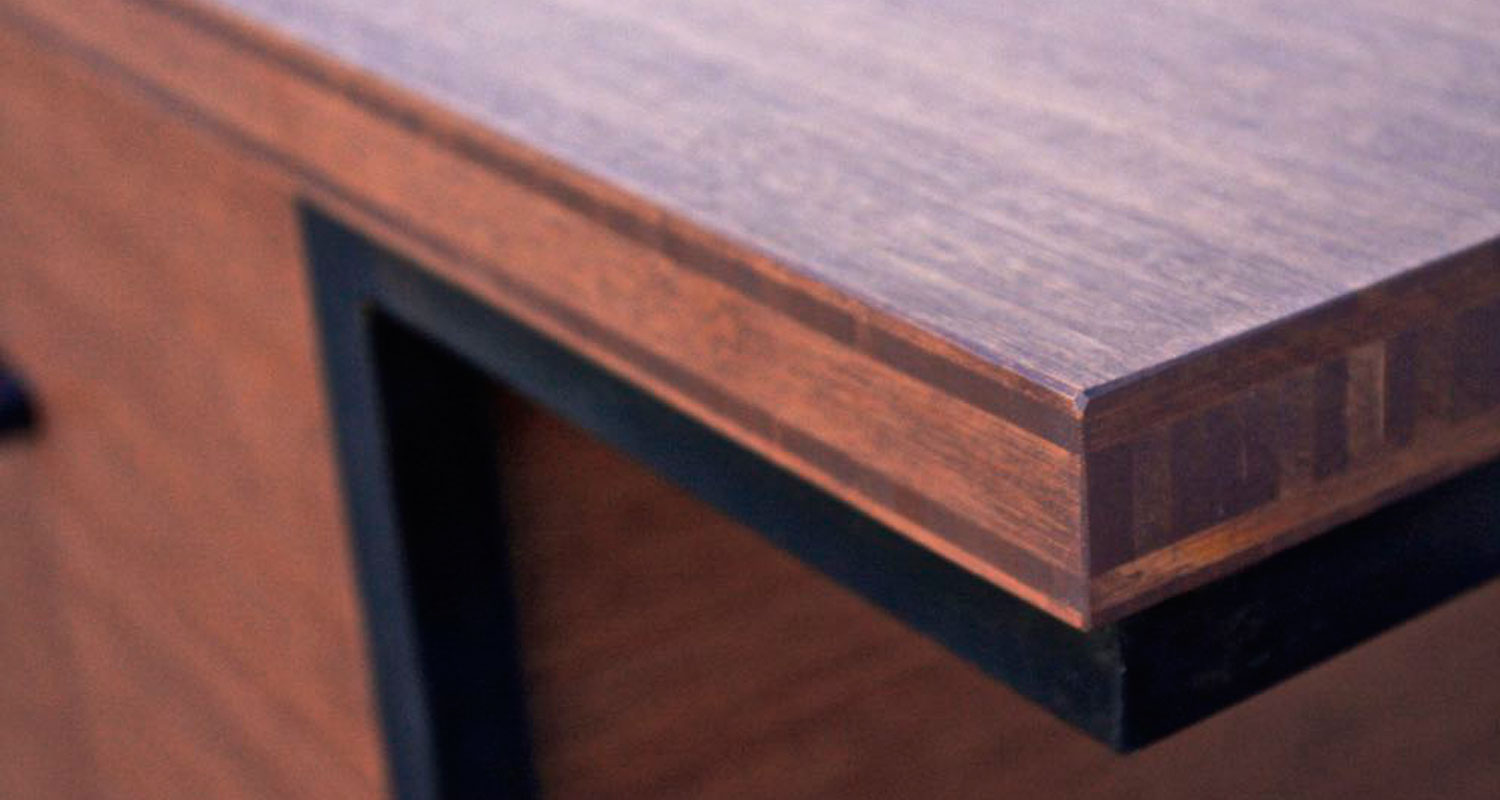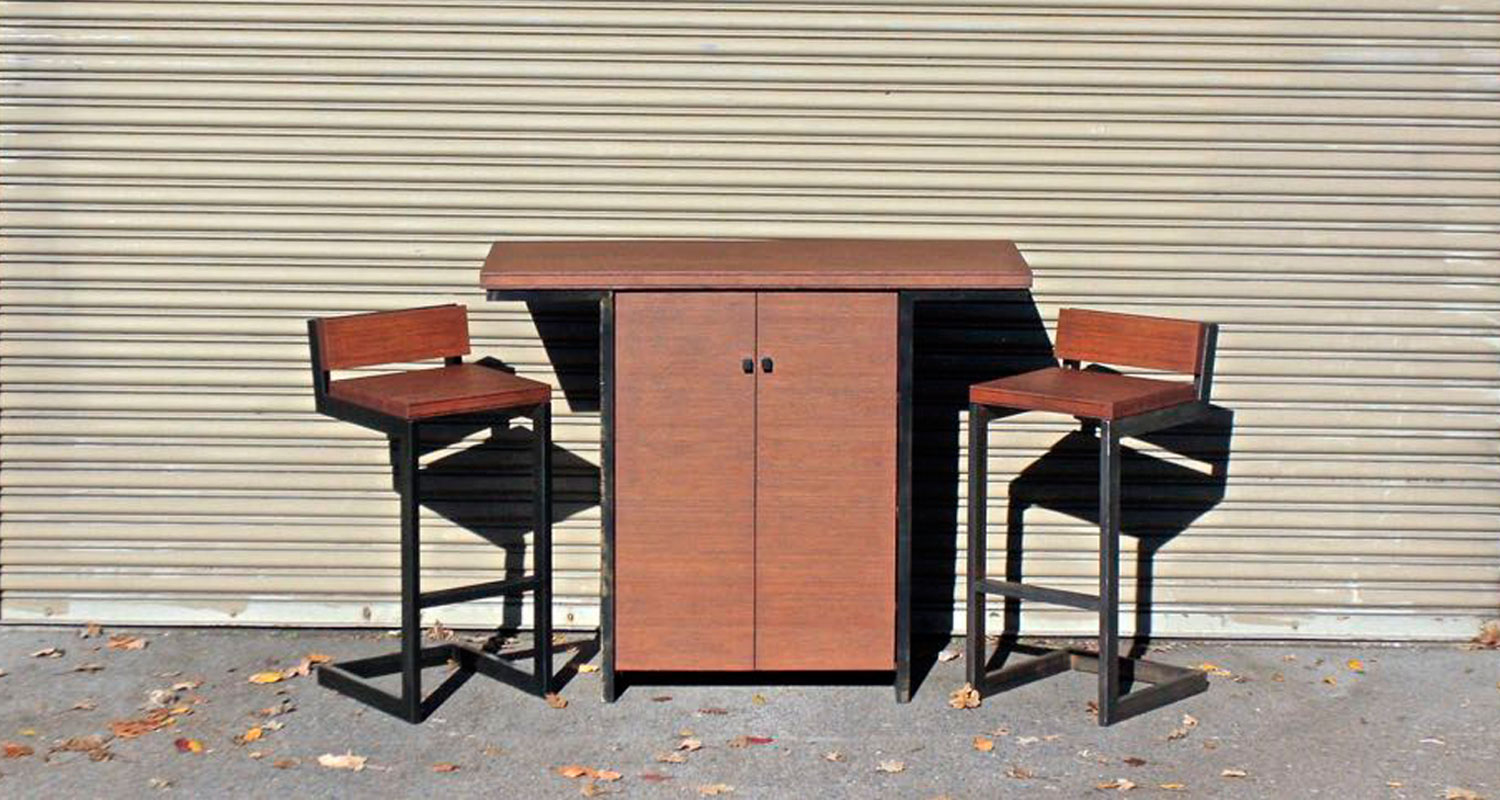 Bamboo and steel bar set
This client needed a solution to both storage and seating space in their new small kitchen. We designed and constructed this steel and bamboo bar set to fit perfectly in their space, give them amble storage for dishes and glassware, additional counter space when cooking/entertaining and a small eating space for the couple to share breakfast or dinner on busy days.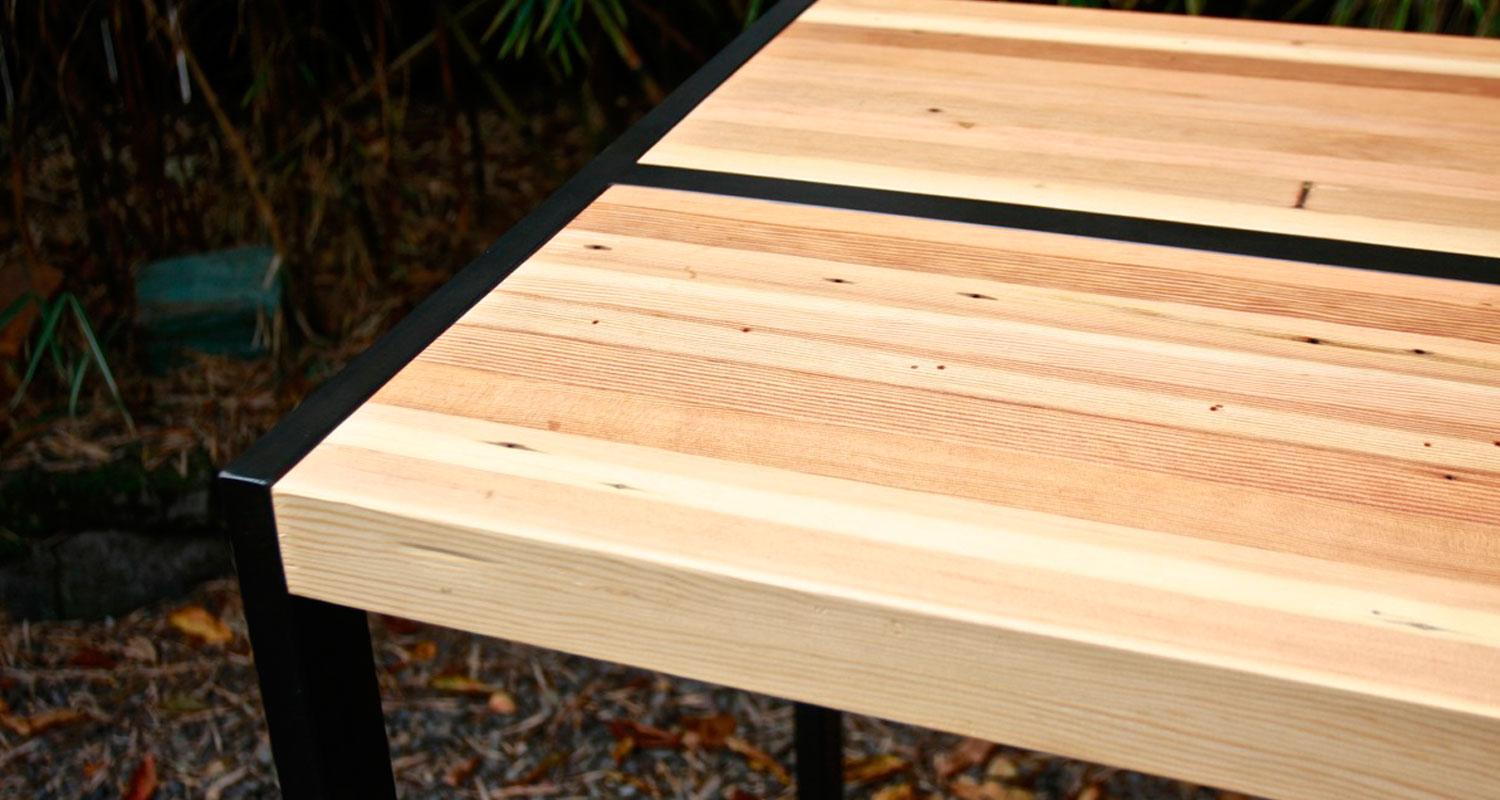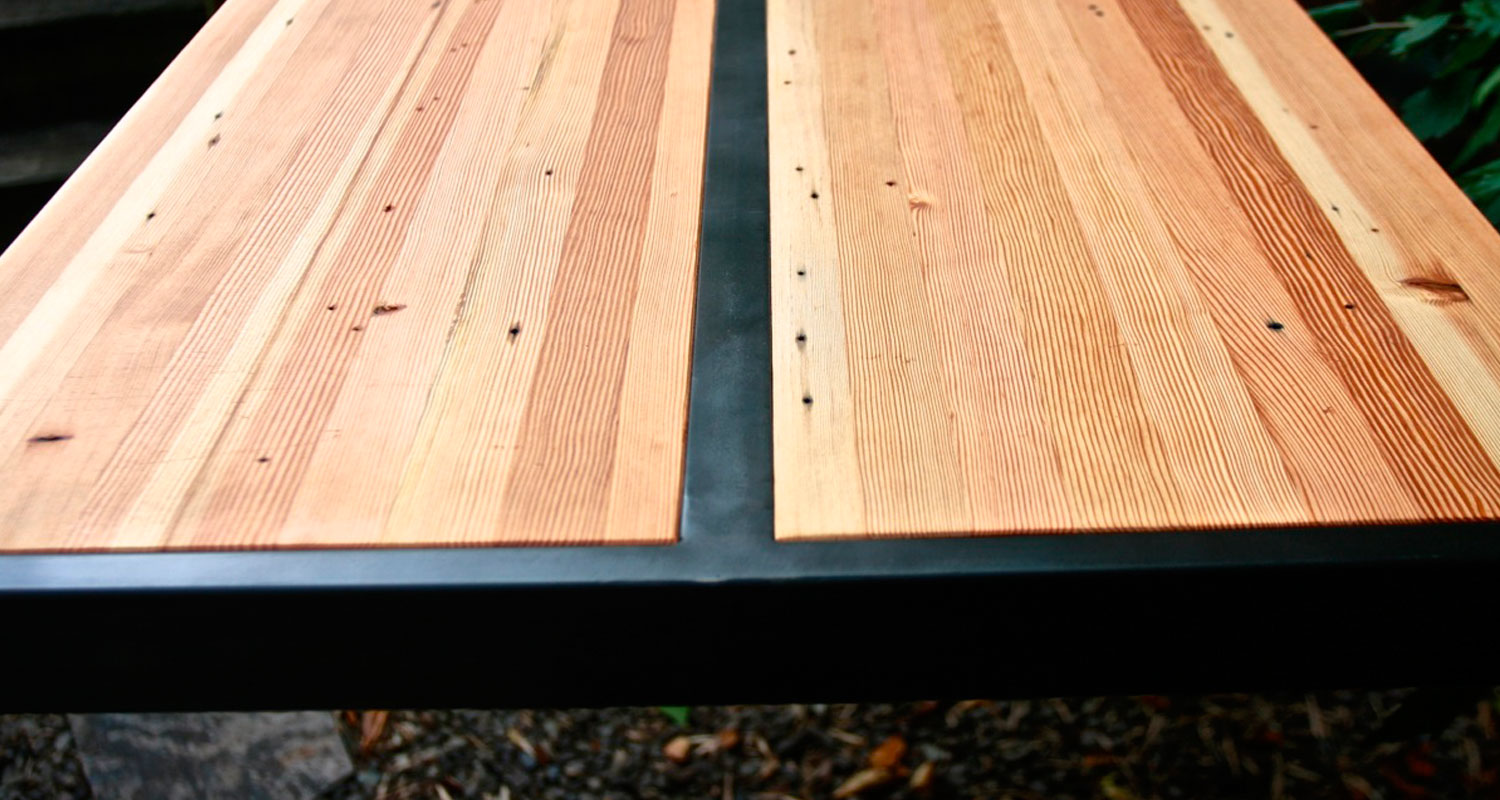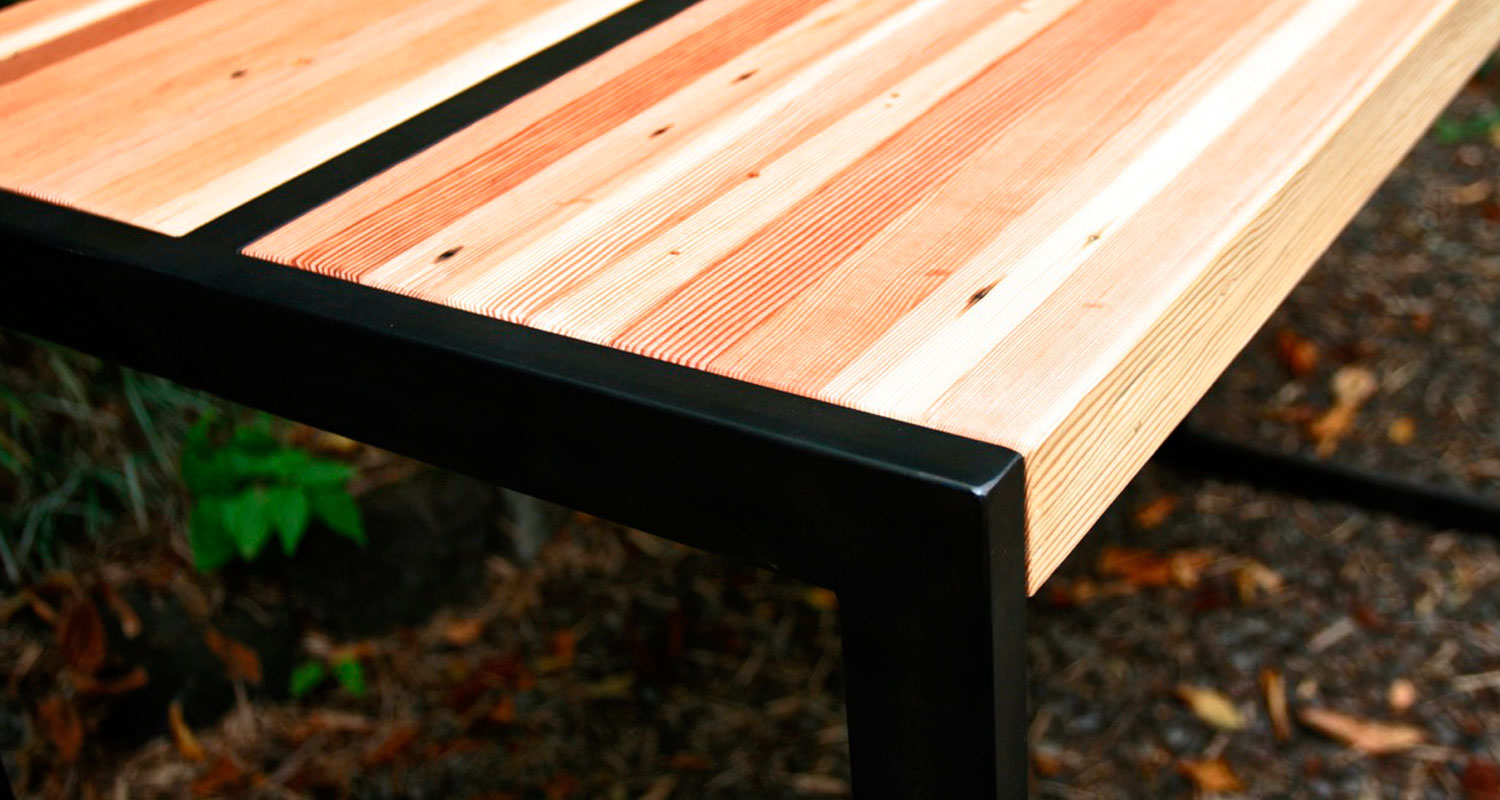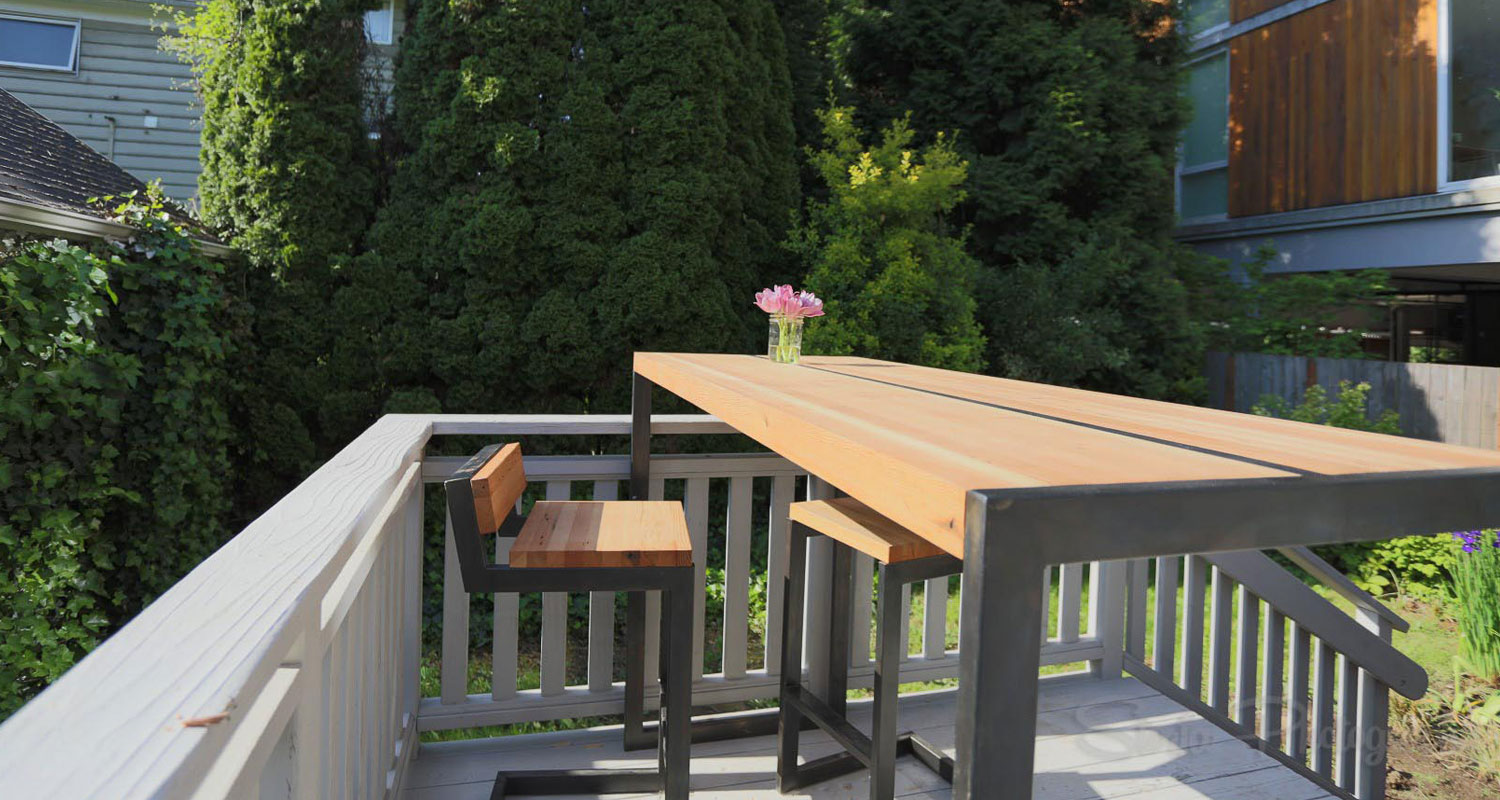 symmetry Table
This bar height table was designed and created by zenbox for a local pottery/art studio looking to better display their wares. They wanted a tall table that could double as a display during normal gallery hours and serve as a table for classes and events.
The strong steel center line divides the table visually into halves and frames/accents the reclaimed wood top. Constructed of blackened steel and reclaimed doug fir from old portland homes.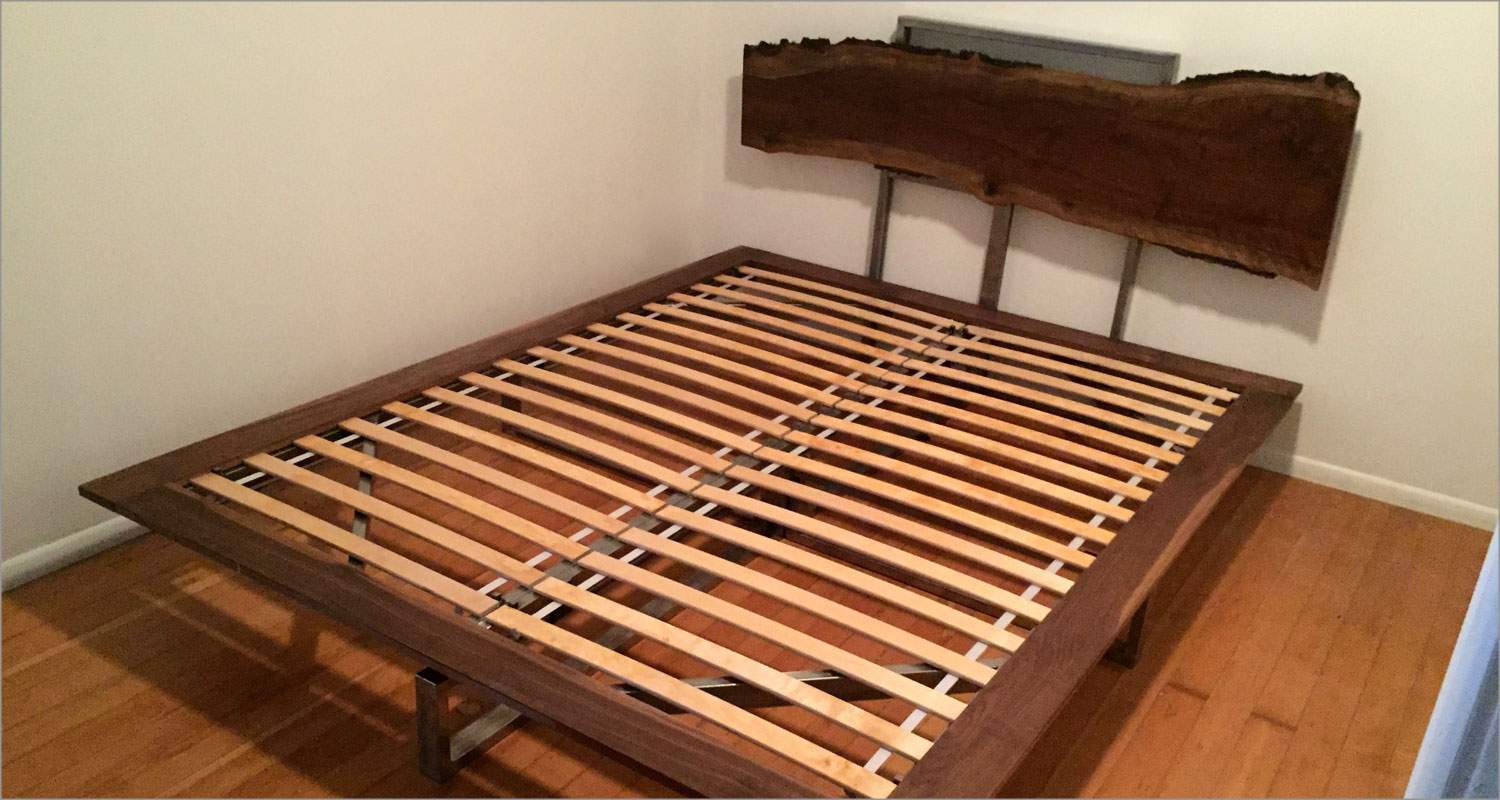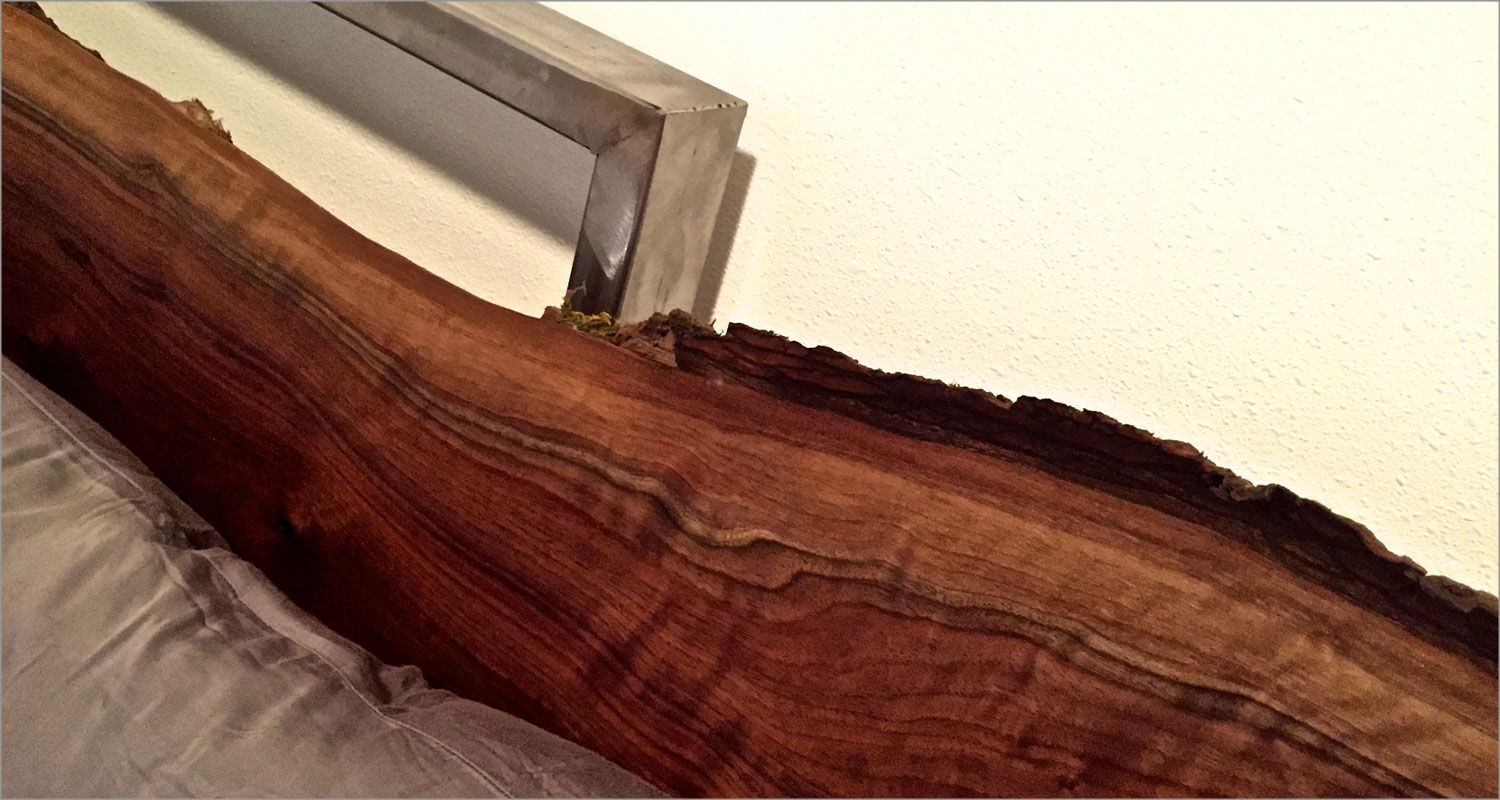 Steel and live edge bed
This low and modern bedframe was made to highlight the live edge walnut slab and is constructed to maintain clean, elegant lines.