Here's a sampling of the Landscape Design Projects we've worked on.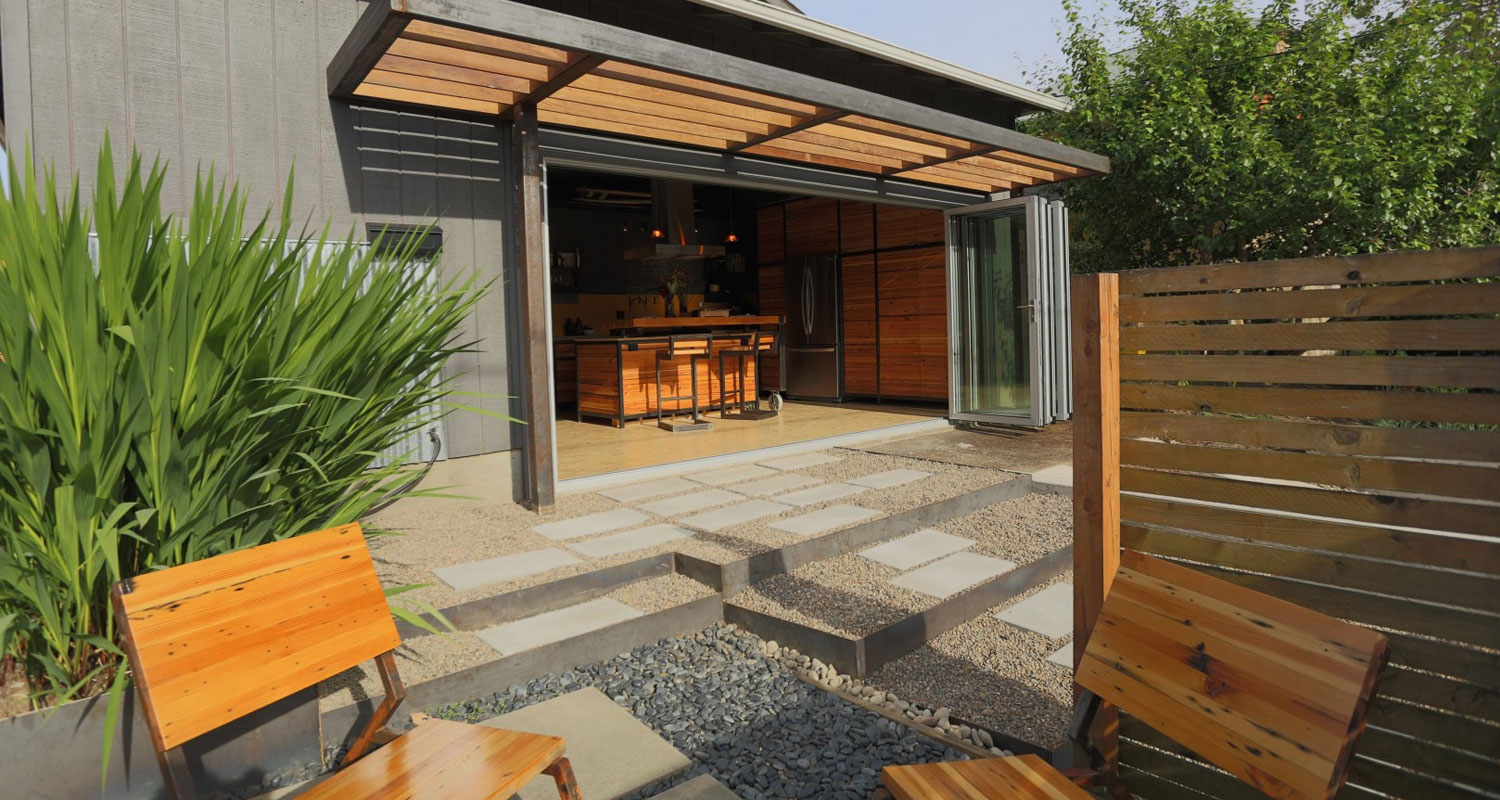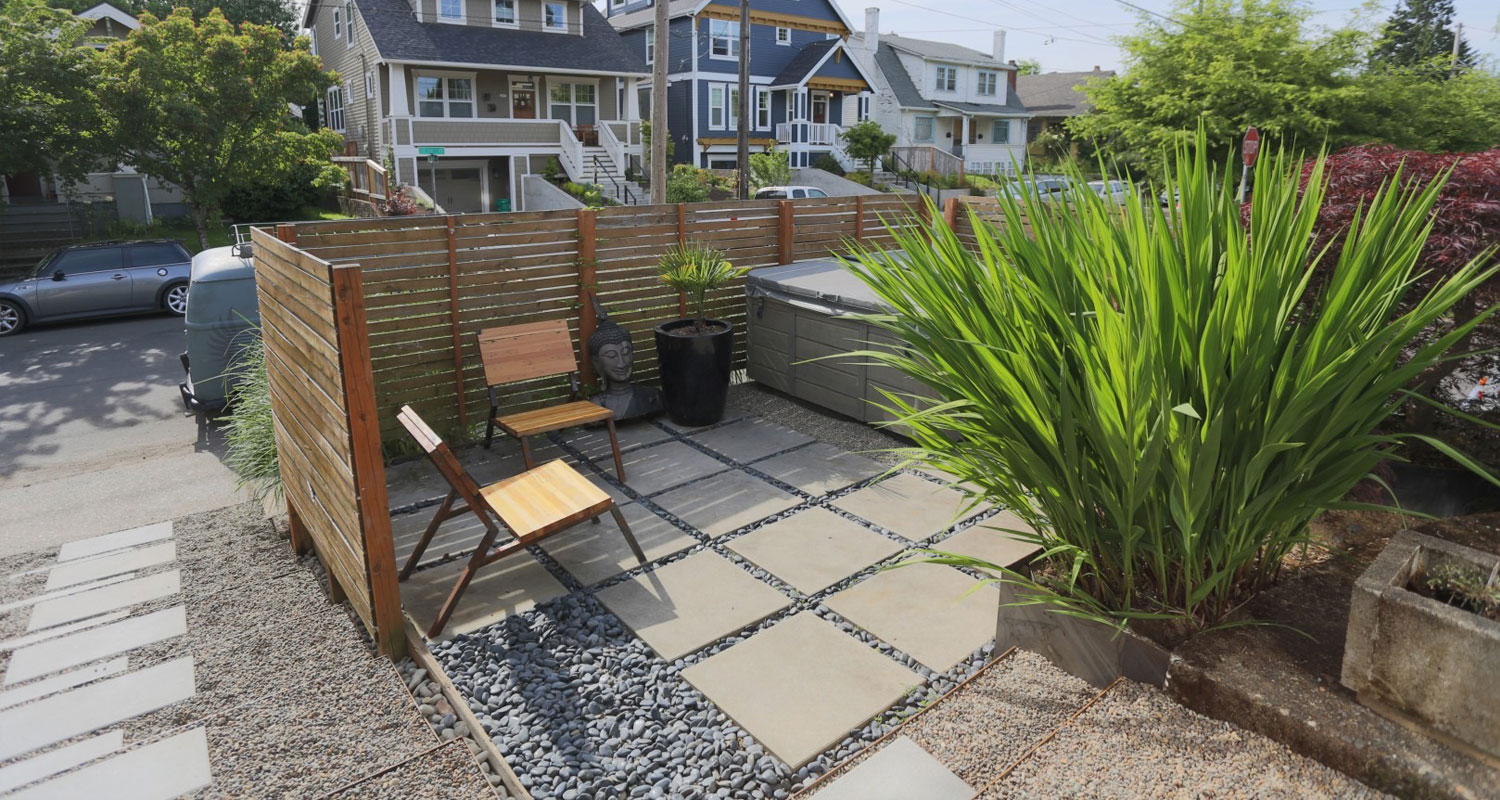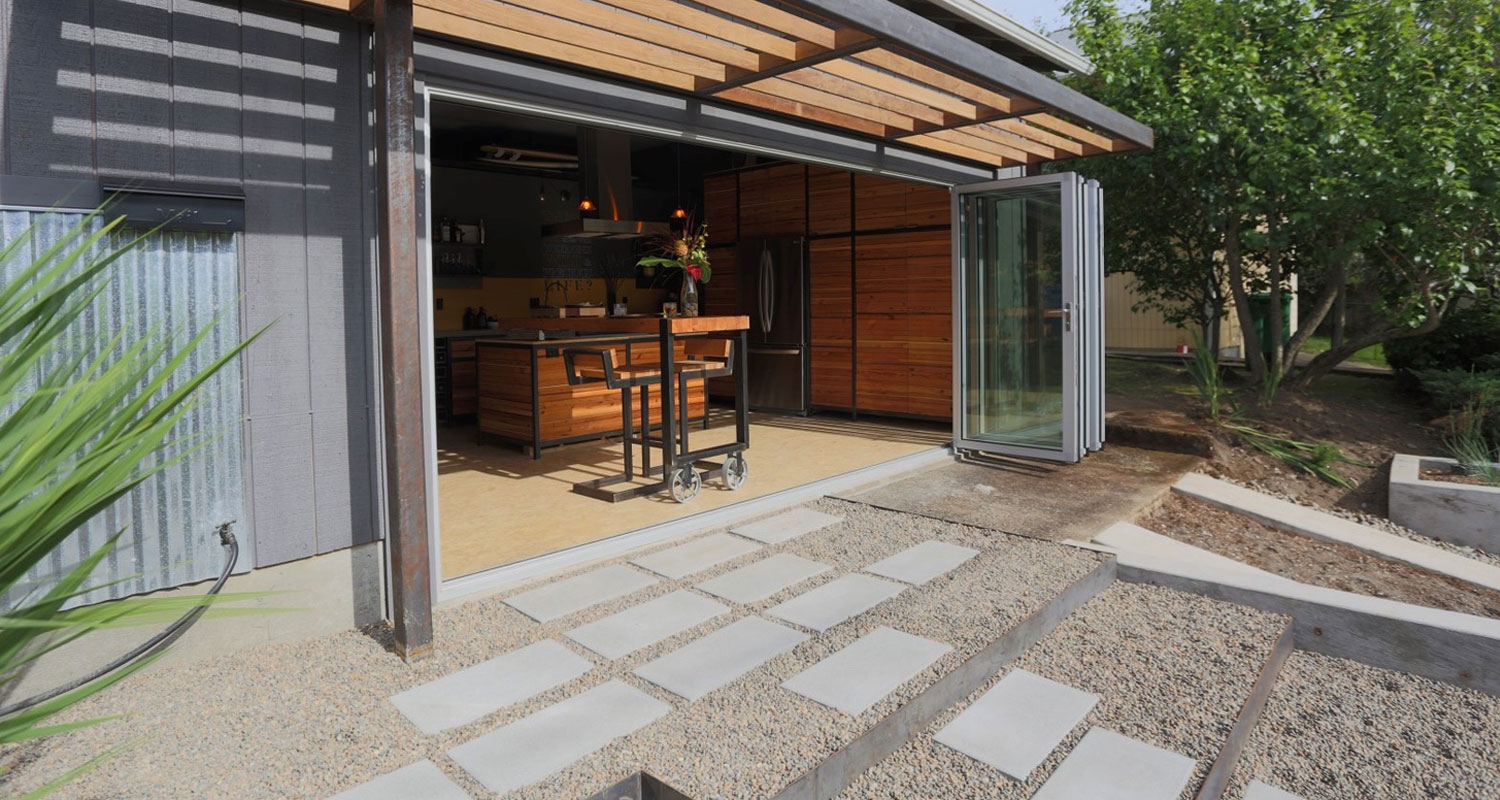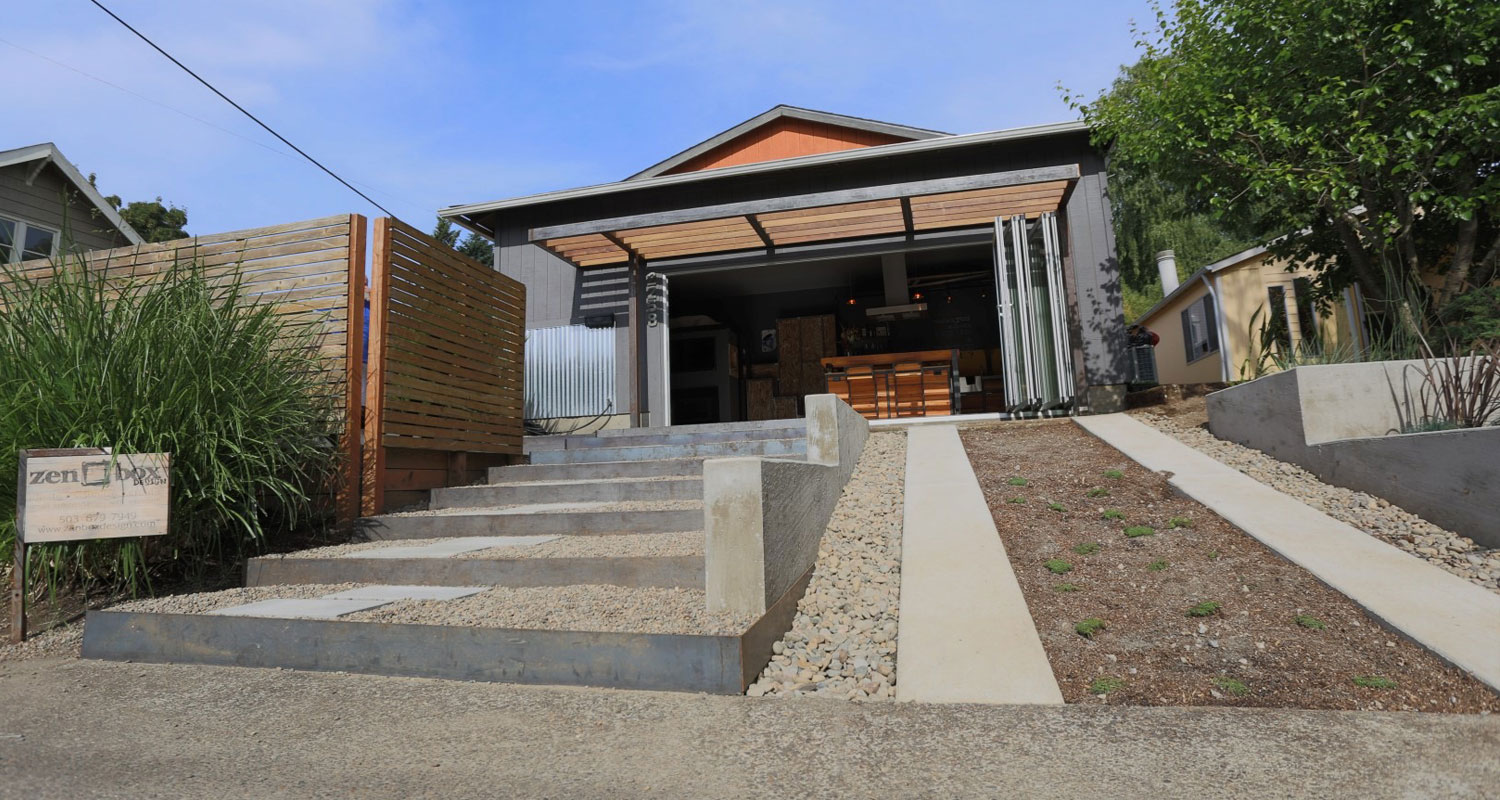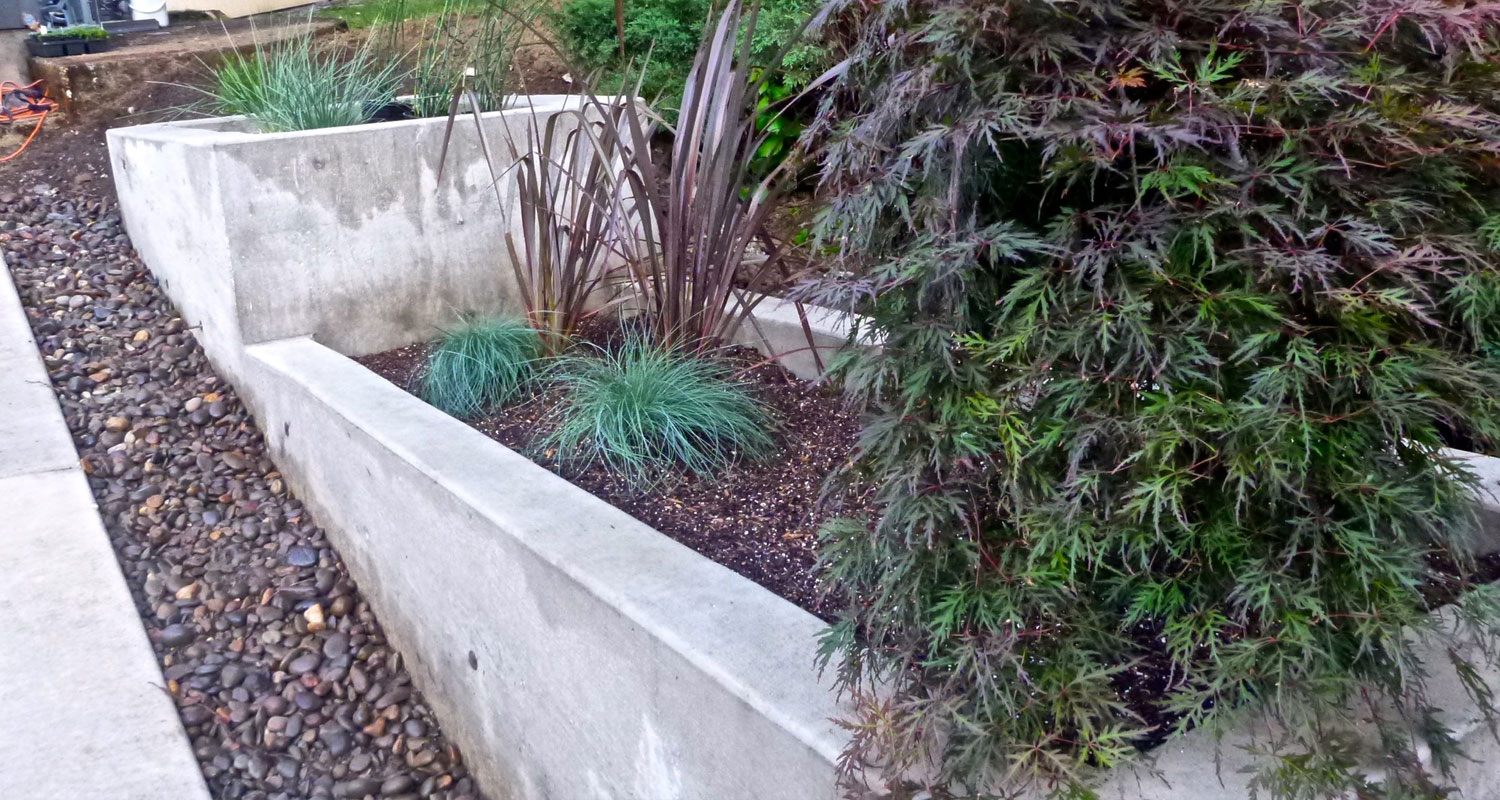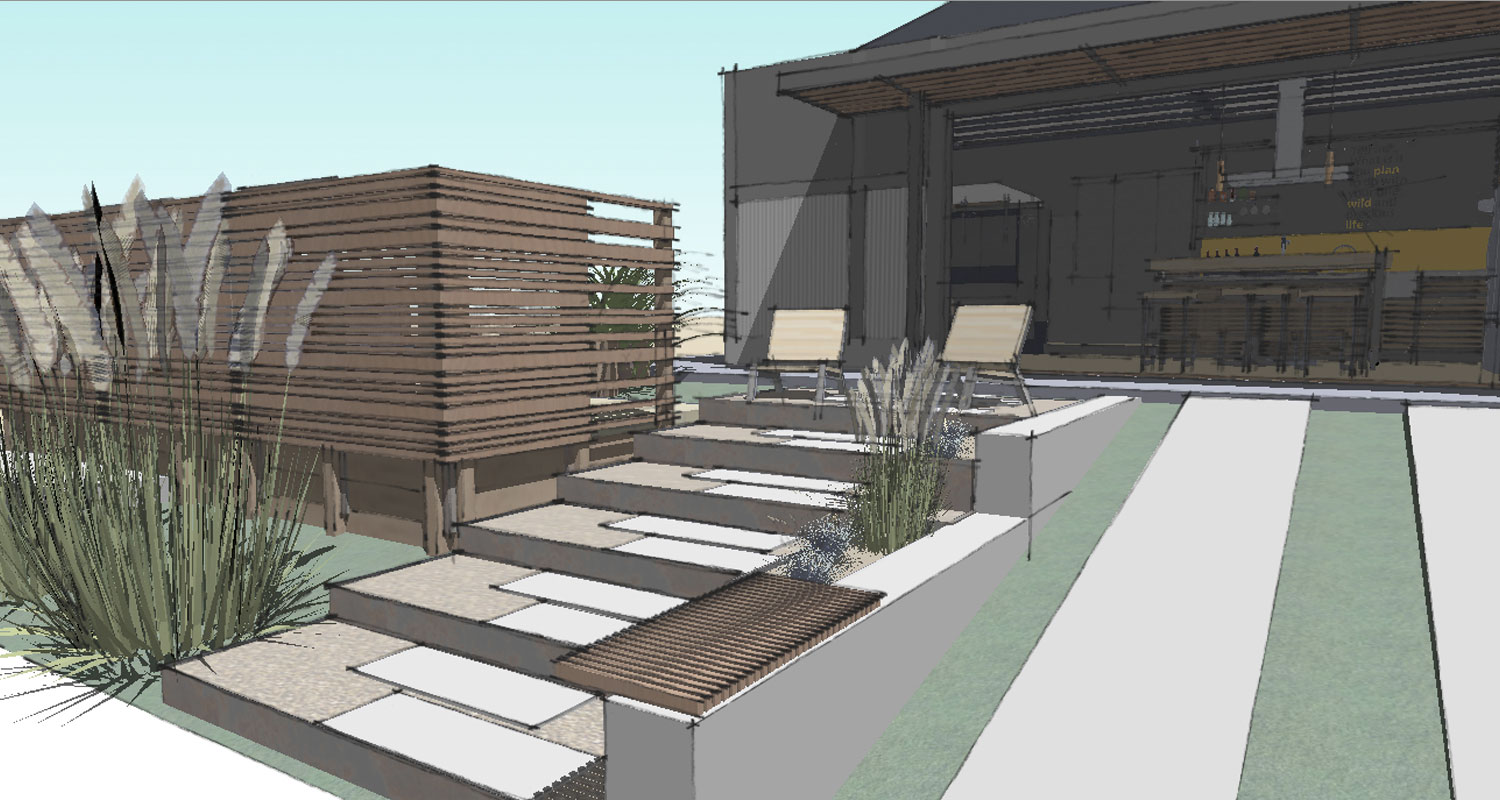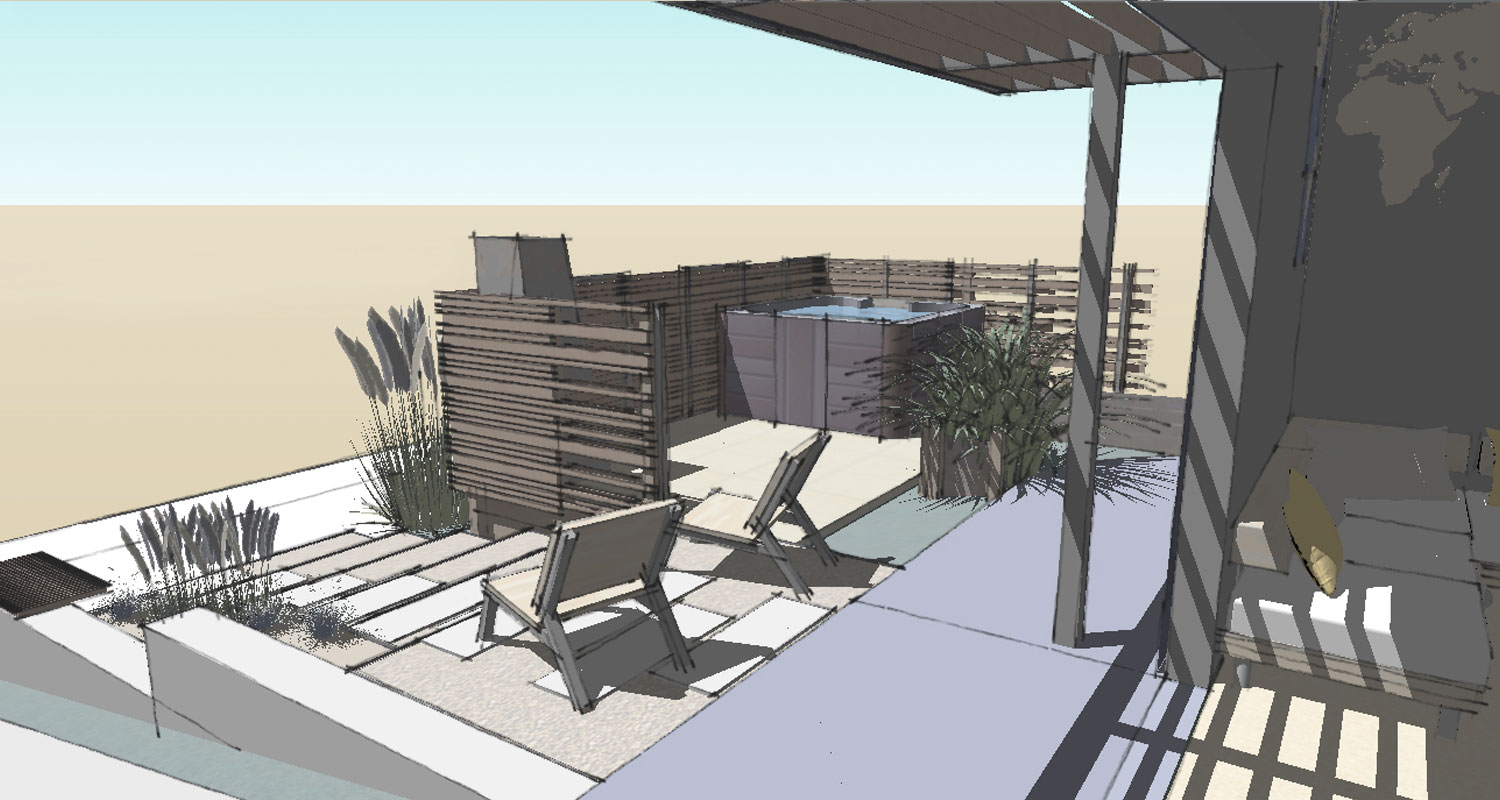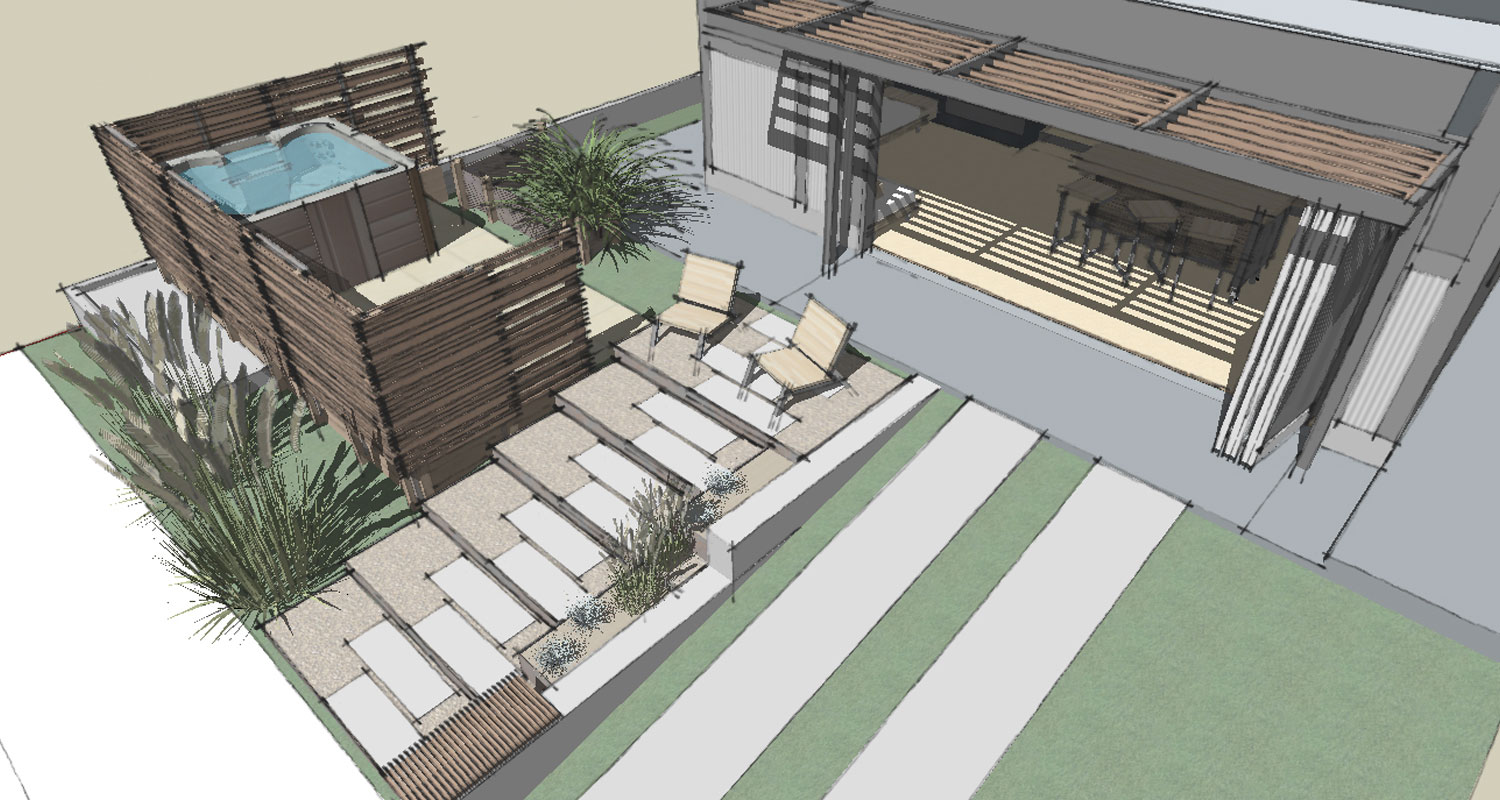 34th Ave Yardscaping
The challenge with this outdoor space in front of an existing Portland ADU is to maximize usable outdoor area in a small footprint.
A double-wide sloped driveway was cut in half and replaced with permeable pavers and a set of low deep steps that act as a terraced entrance to the home.
Steel and ipe wood was used in a handcrafted fence, a sleek but sturdy pergola/shading device over the accordion door entry as well in a set of lounge chairs that provide seating for both owners and guests. A series of steel planters line the entry steps and are flanked by a concrete retaining wall that provides separation from the driveway/parking area.
The private patio behind the fence features a hot tub and eventually a steel chiminea for chilly Portland winters.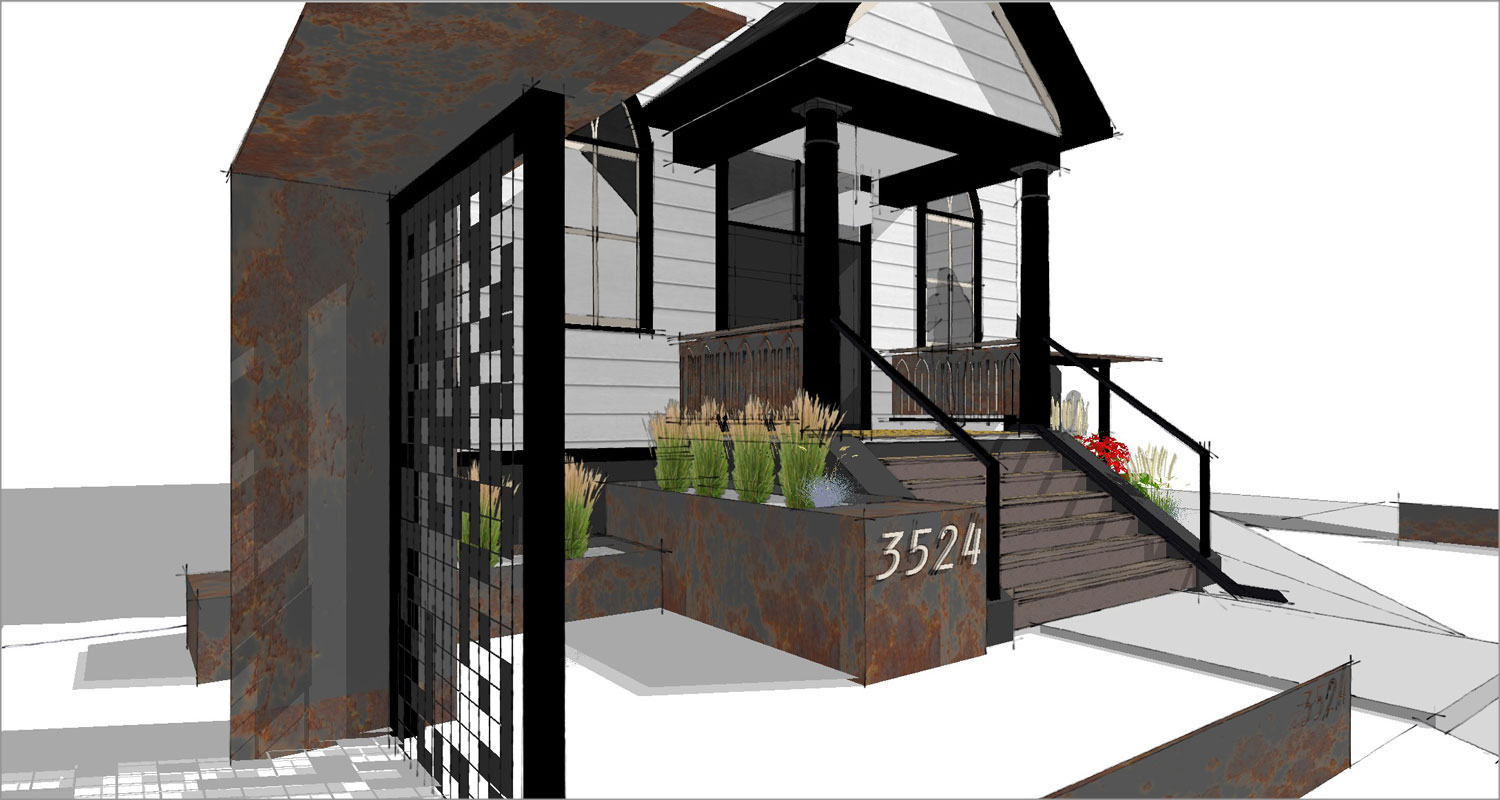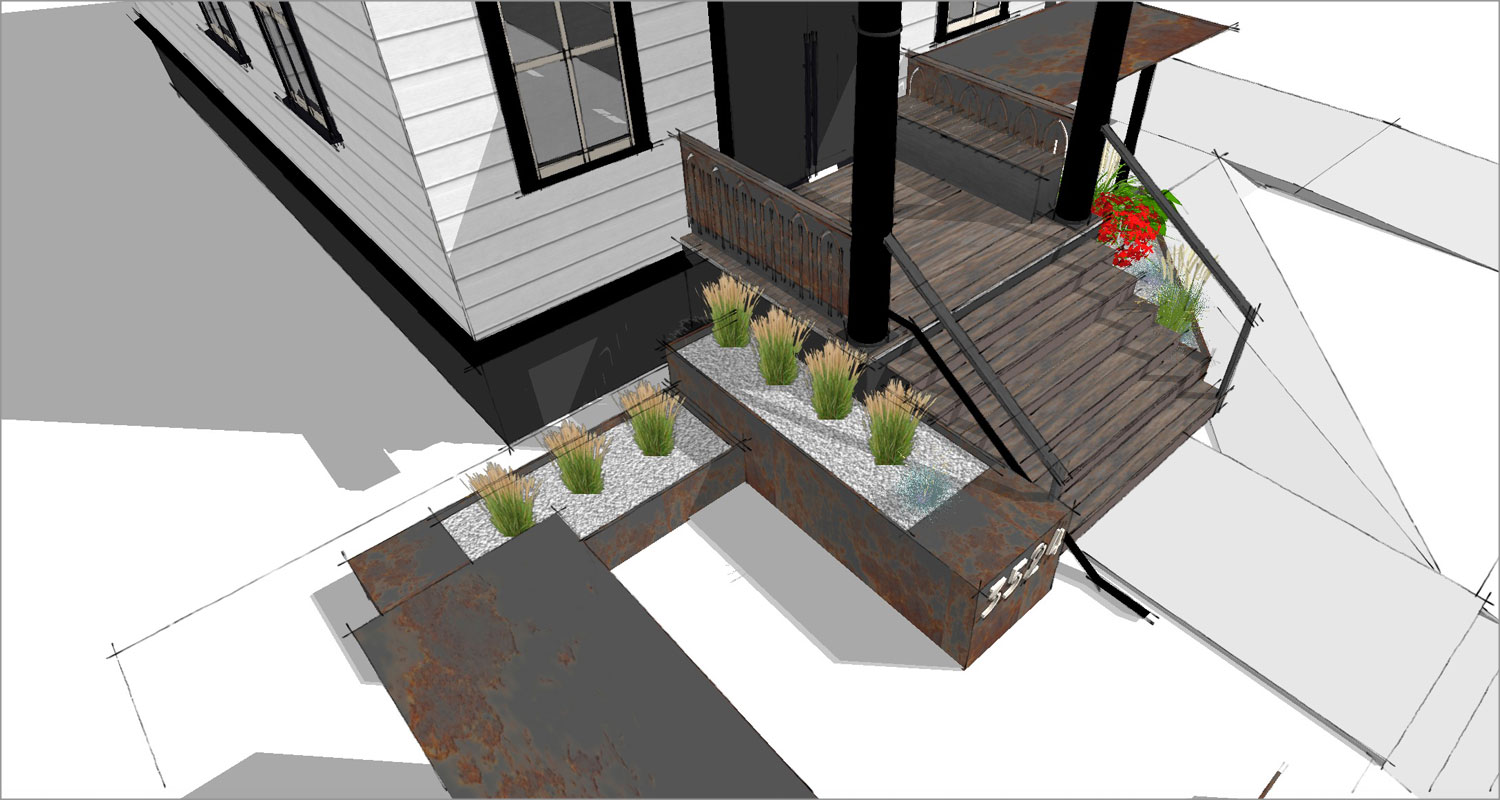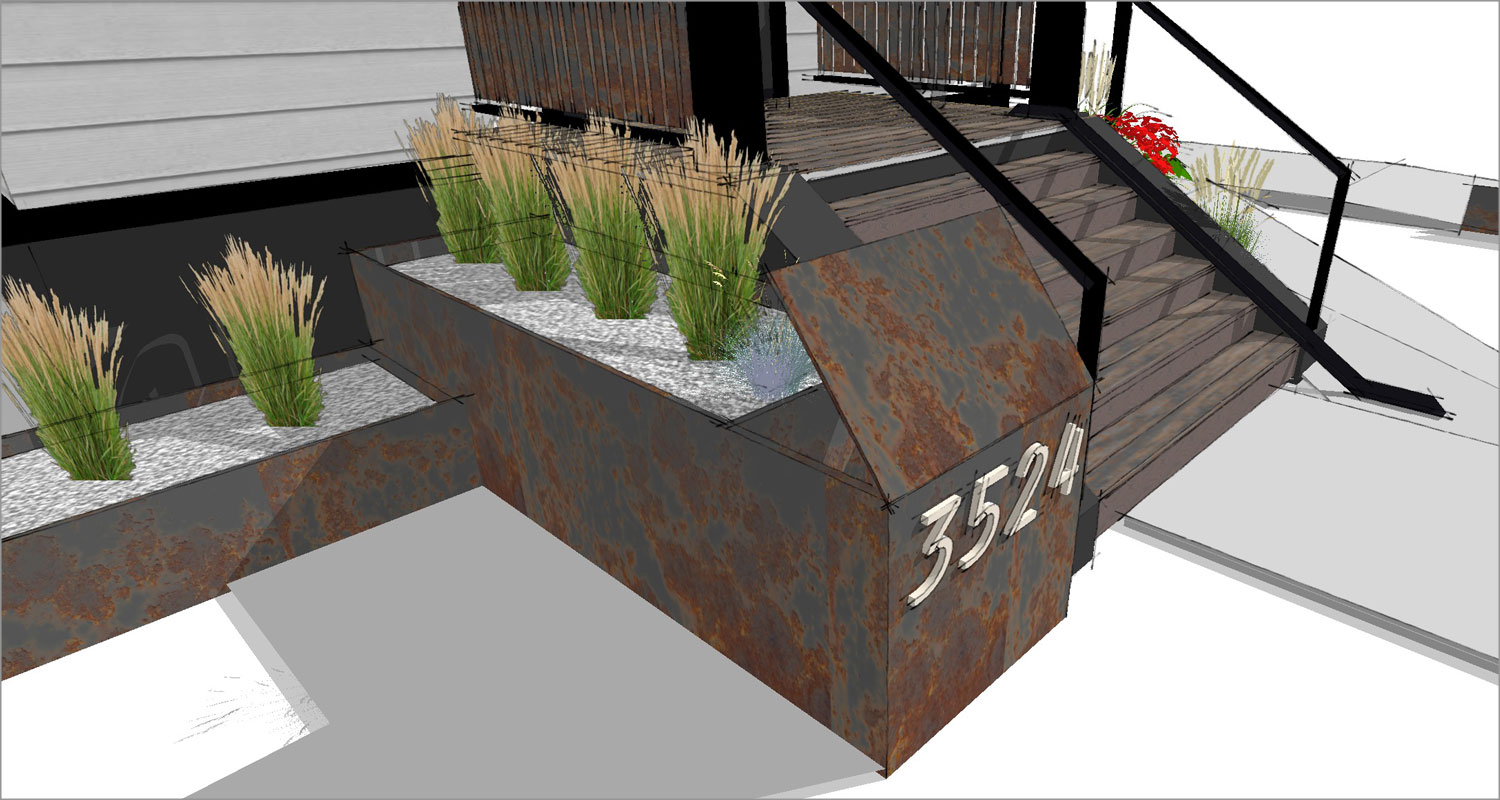 Modern Church
(under construction)
Our clients have the privilege of in living in an old church. The problem is trying to make that old church converted into a home also look sleek and modern.

They hired us to help them re-imagine the approach and entry to their new home and add a new set of materials that can be incorporated both inside and out. We started with a combination of Ipe, which will weather naturally to an beautiful (and no-maintenance) grey and then added some raw steel plates and powdercoated steel structures.
The look is sleek and modern, yet protects the original structure with a nod back to the original church use of the structure.
We had a blast with this project and are excited to work with the fabricators and contractors to bring this vision into reality.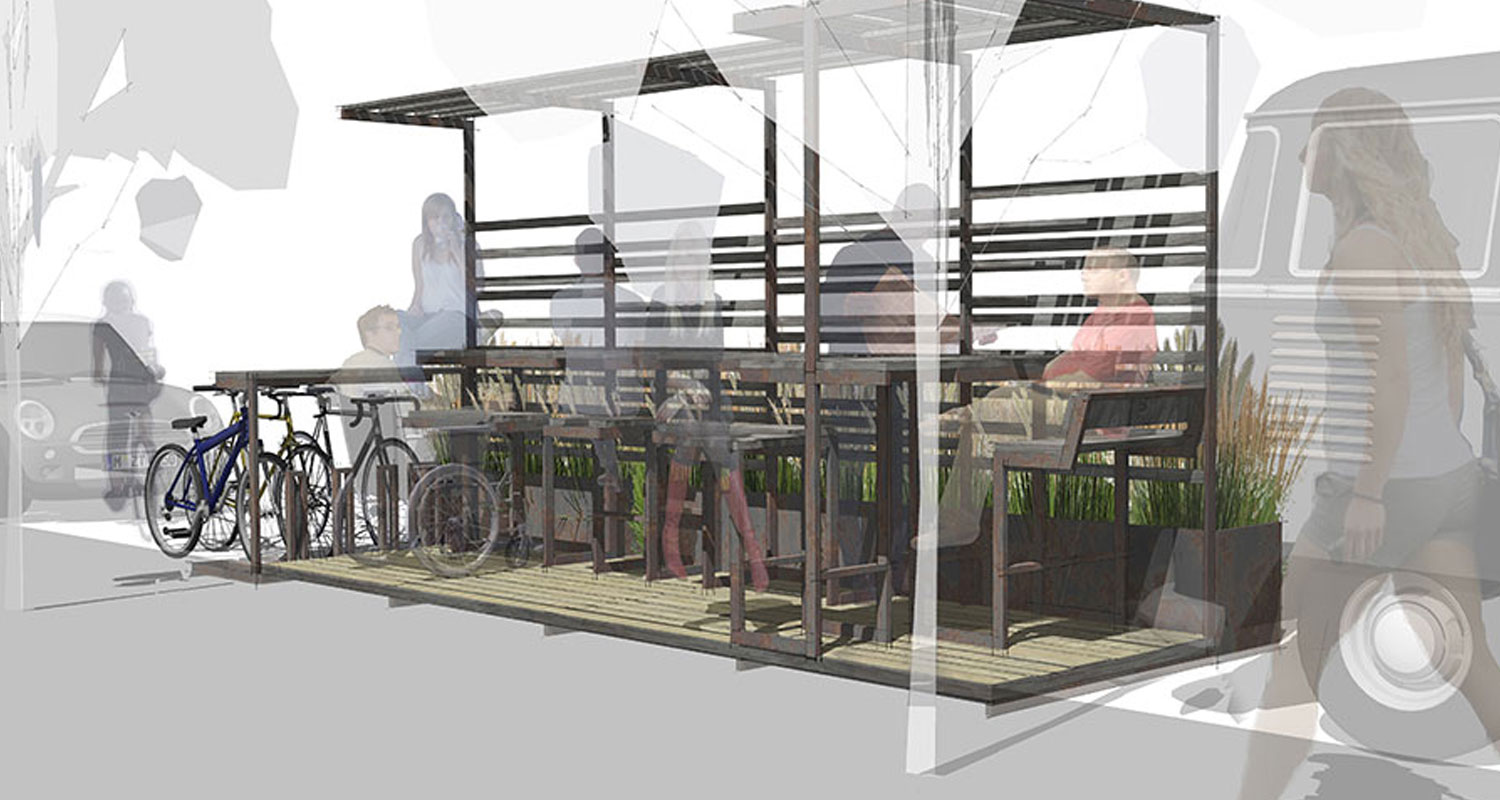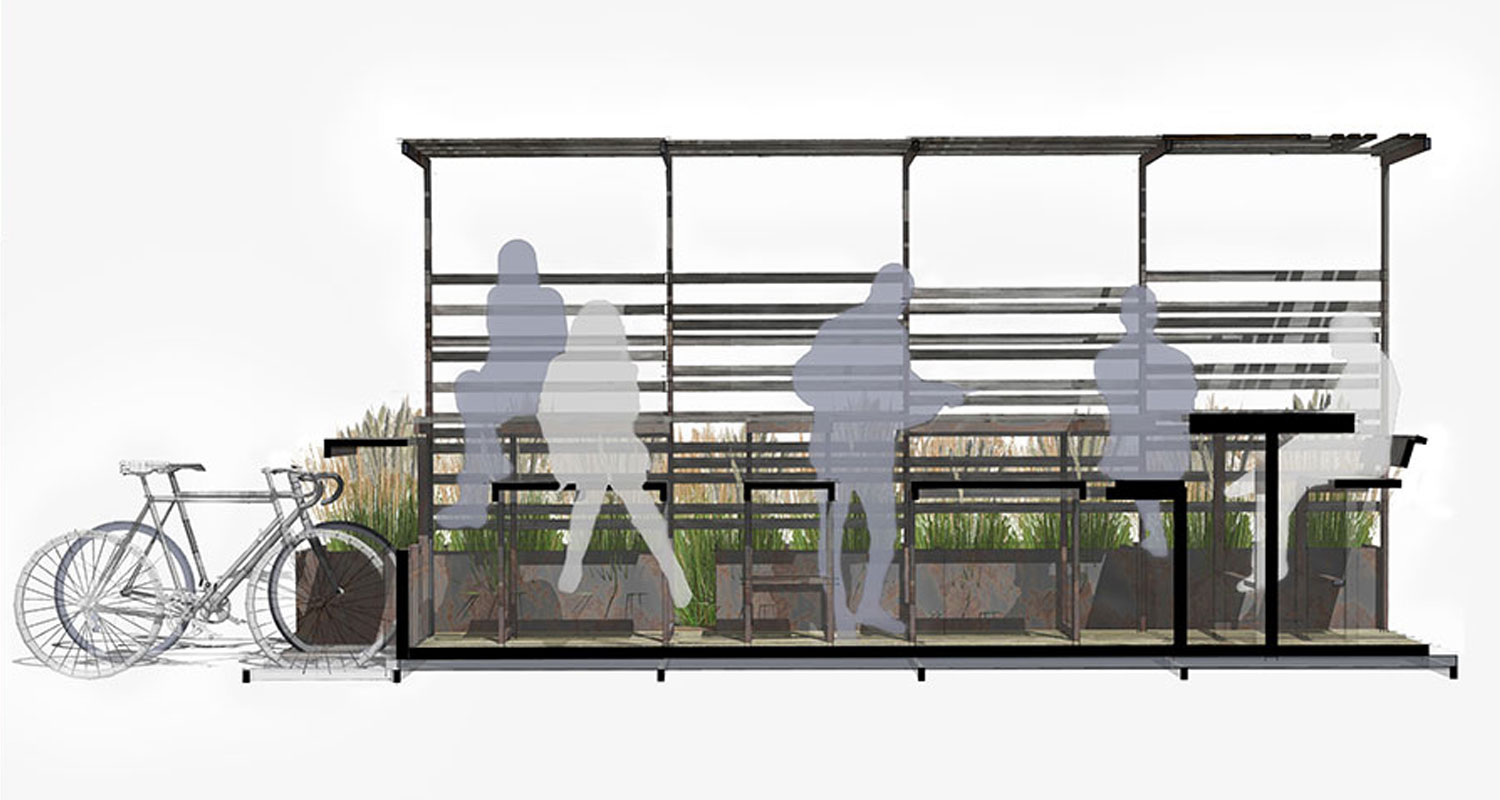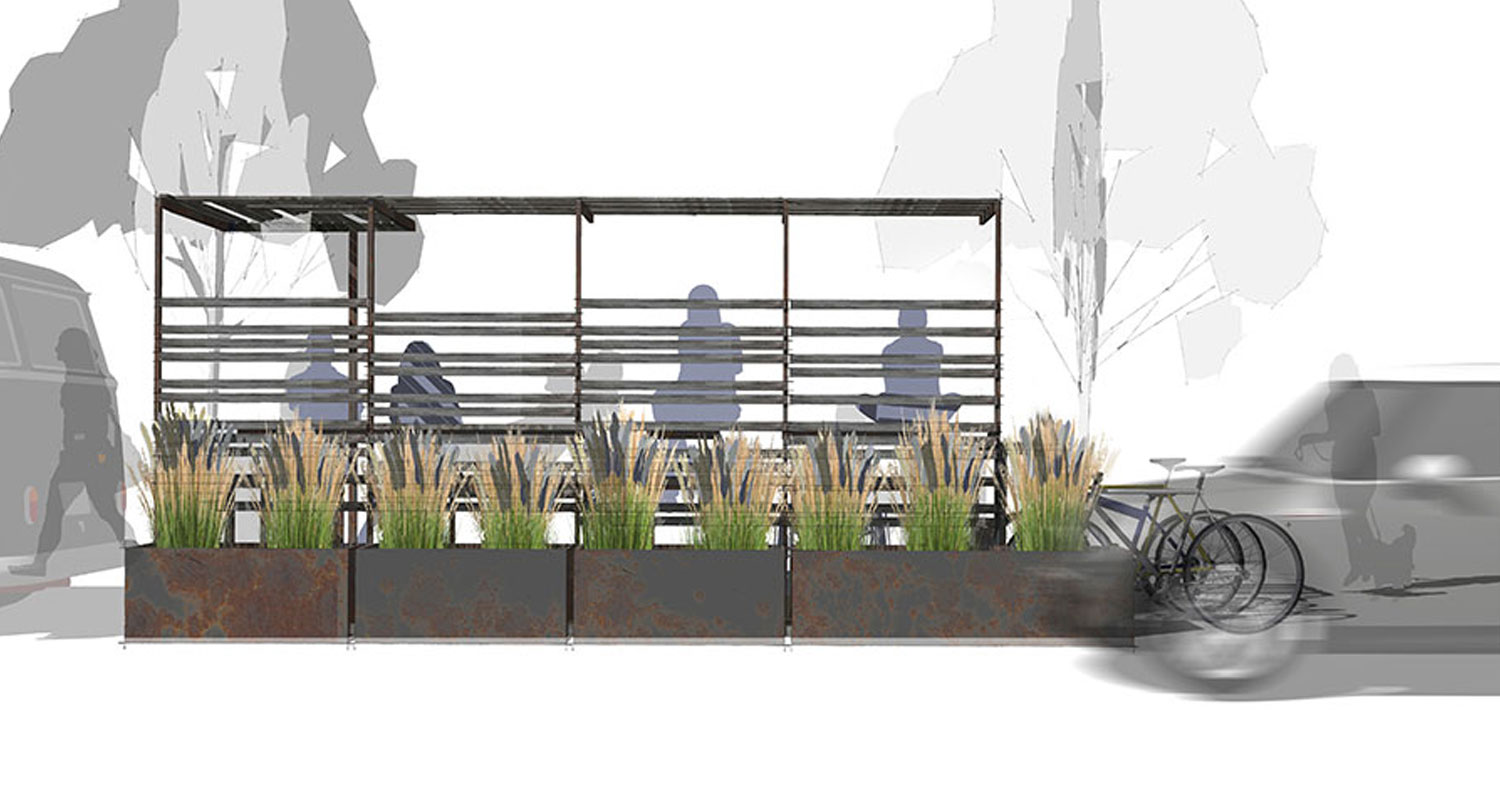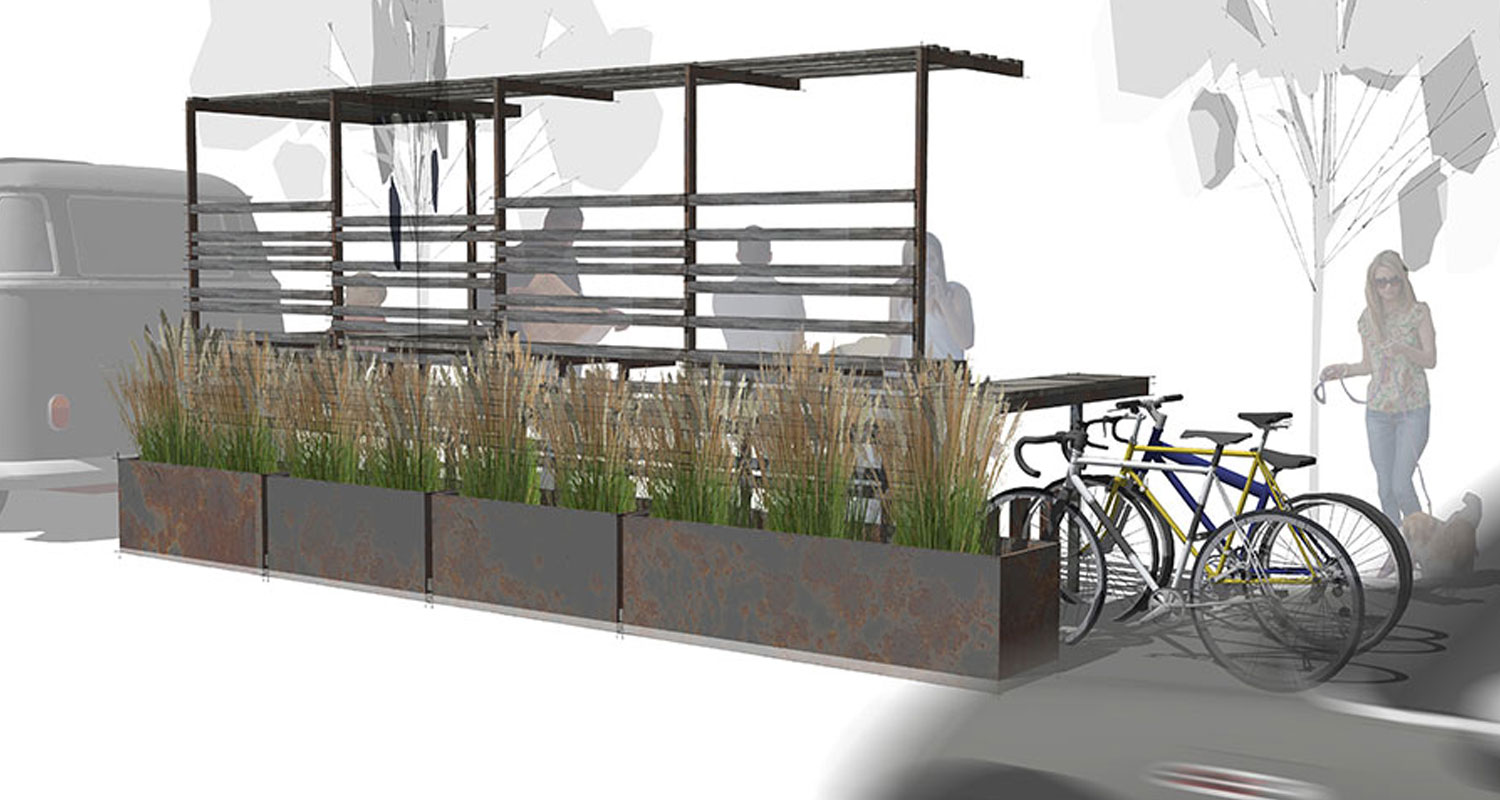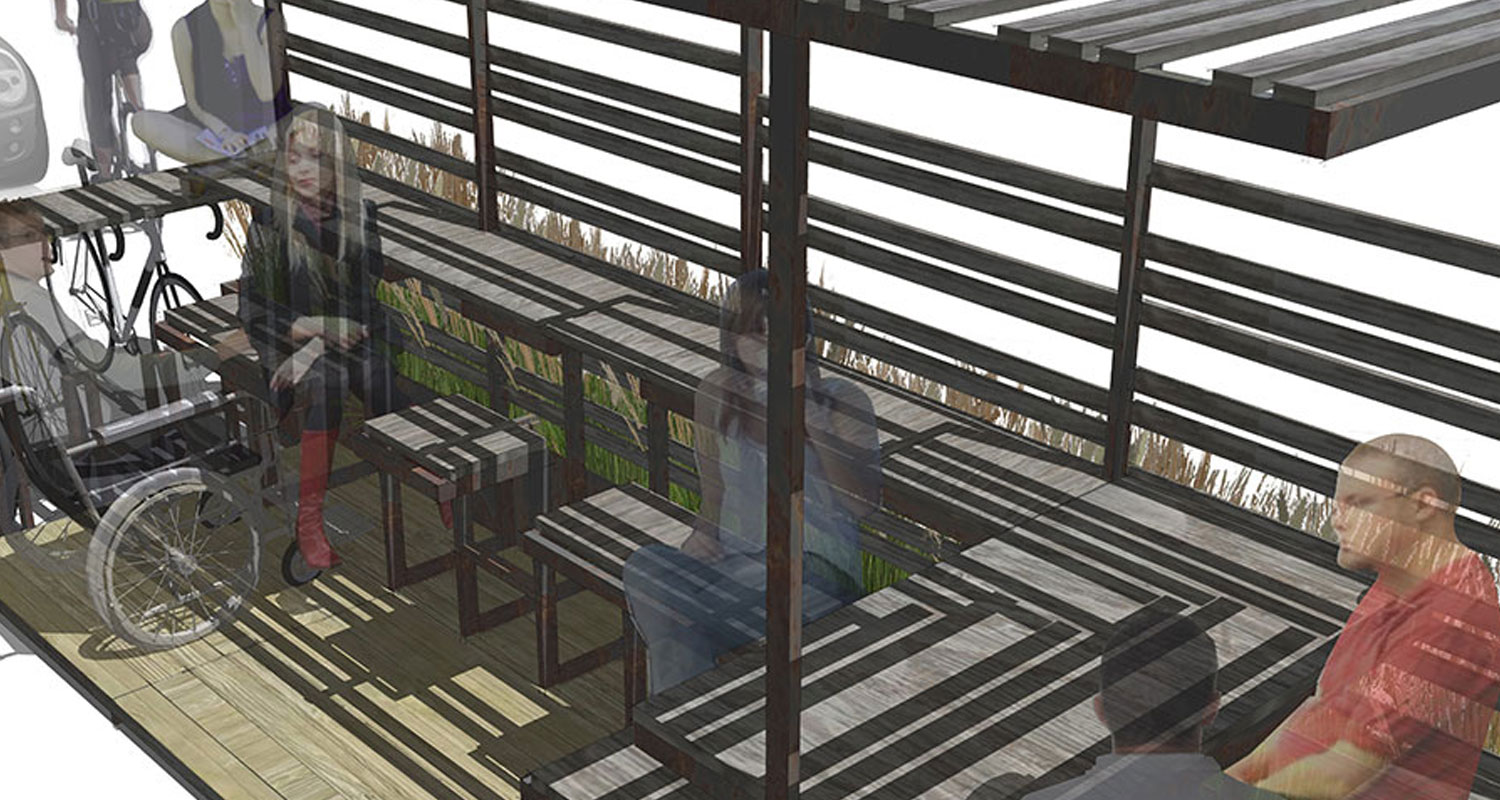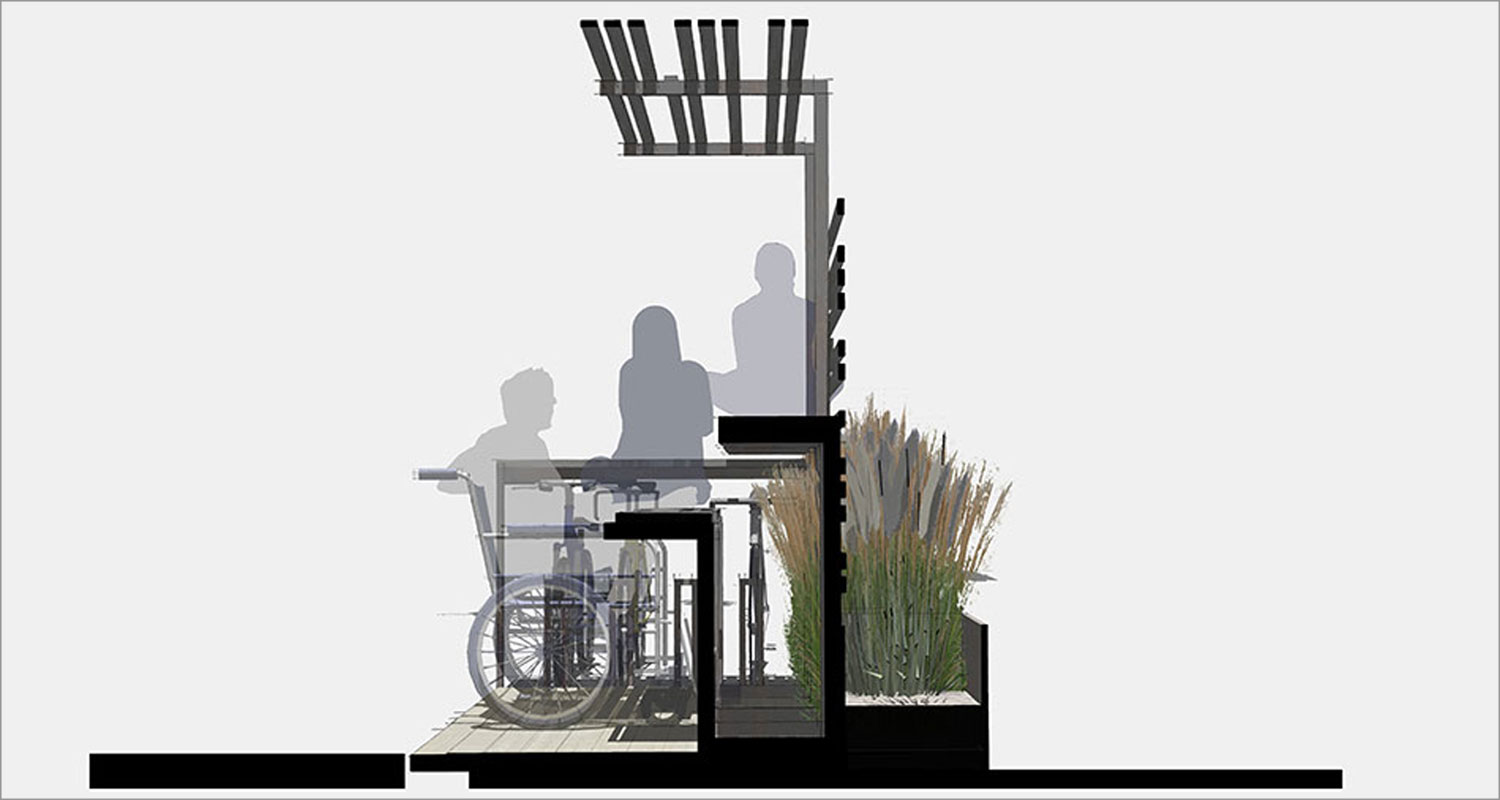 Portland street seats design
This project was a submission for the Center for Architecture Design|Build Program: Street Seats Competition 2014.
We have long admired the Portland's proactive stance on urban programs like Street Seats, which continue the city's tradition of innovation in urban planning. We were excited to have the opportunity to design our own take on the shared streetscape.
The Assemblage
as·sem·blage (əˈsemblij/) noun
– a collection or gathering of things or people.
– a machine or object made of pieces fitted together.
– a work of art made by grouping found or unrelated objects.
In this case we chose to adopt the simple palette of rusted steel and reclaimed wood from the site to assemble our urban oasis. The assemblage takes the form of a single articulating band of steel that becomes a collection of bar height seating and standing tables intended to allow use from various positions. The floating stools also function as fully accessible tables when needed.
The table level can be used as seating, as well as a working/reading space from both seated and standing position. The collection of individual and group seating is intended to do exactly what the assemblage is intended to do – gather people together.
The stool and table structure extends upward framing a filtered screen to the street as well as a shading device for enjoying those perfect portland summer days. In final application polycarbonate sheets could be added to provide protection from winter weather as well.
The visual screen from the street is enhanced by steel planter box and a row of tall grasses, still allowing visual connection to the street but providing a natural break from the speed and chaos beyond. On one or both ends the steel band lowers into an undulating bike rack that provides both separation and a degree of safety from parking cars.
The assemblage is both rugged and lightweight both modern and industrial, both a collection of objects and of people.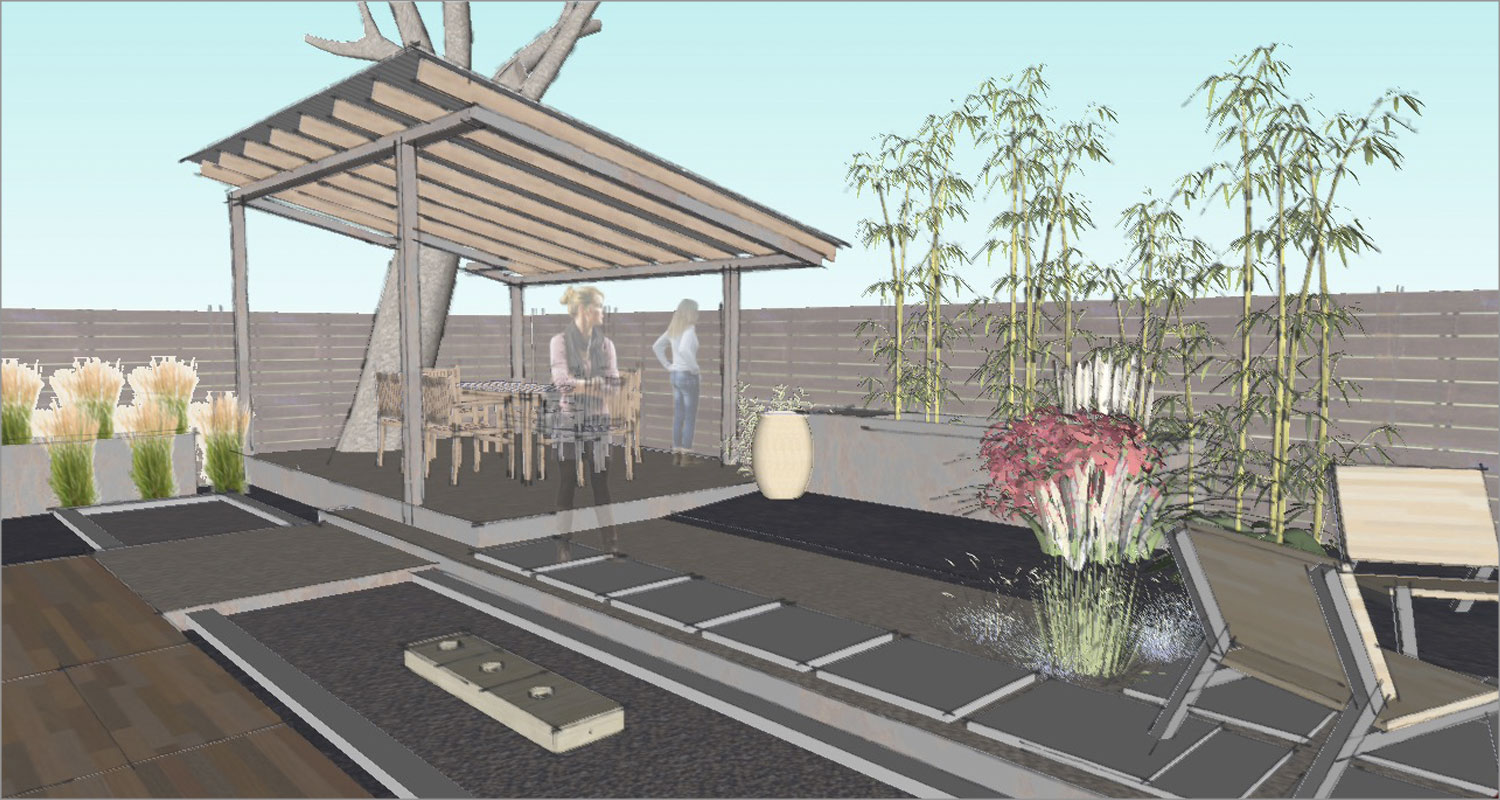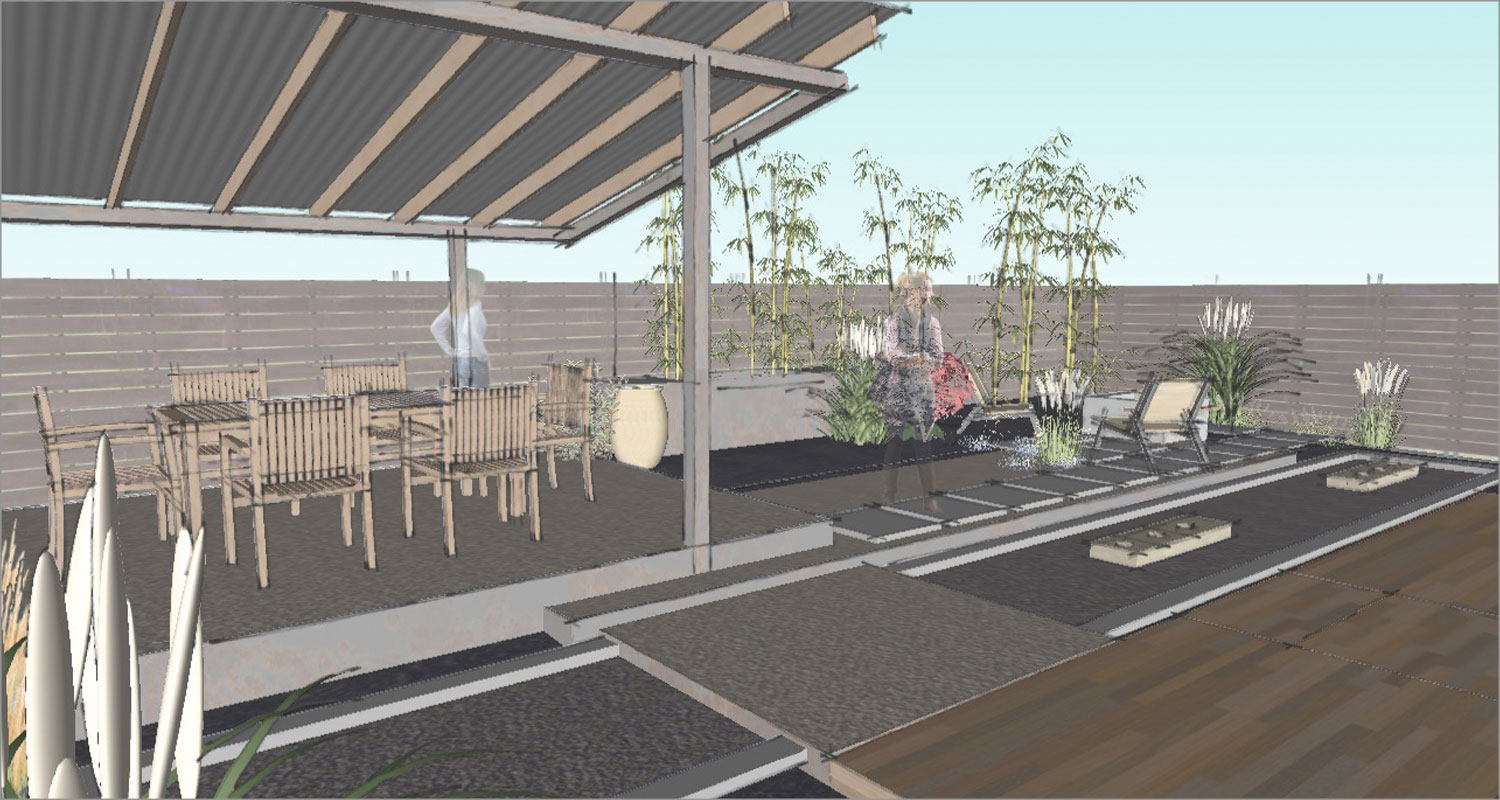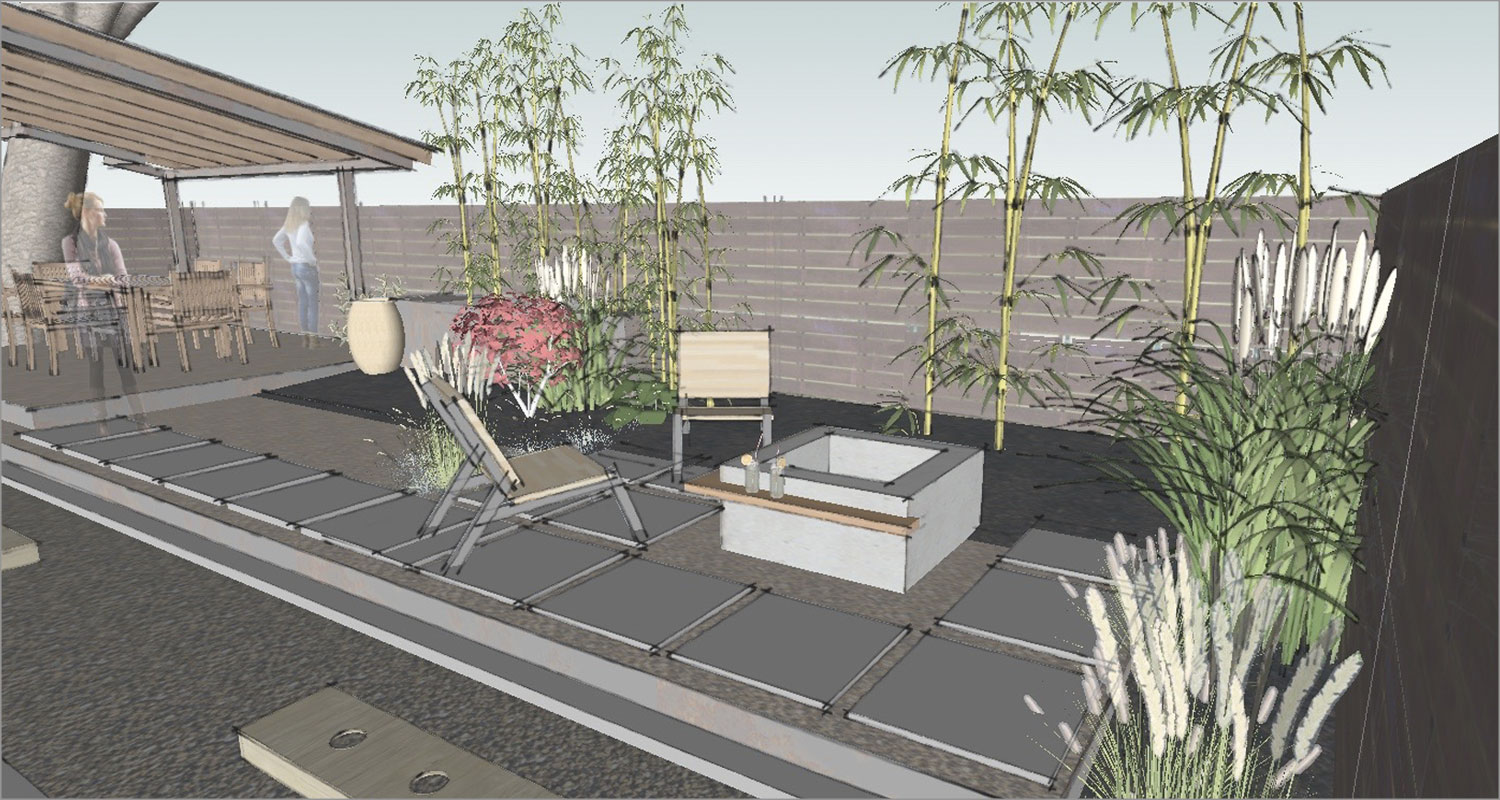 caruthers back yard design
(Under construction)
Our client had a back yard that saw little use but required tons of maintenance. They approached us looking for a design that would allow a covered eating space, a new deck and that would take care of a constant drainage problem in their back yard. They wanted a project they could build in phases as funds allowed.
Our solution was a raised pergola that provides respite from both sun and rain with plenty of area for seating and entertaining. We also designed a new deck and bbq area along the house. Future phases will include a wooden screen behind the bbq to add a bit of privacy to the yard and a sunken firepit/lounge area in the remaining corner of the lot.